Paul Walker to Rival Vin Diesel's Baldness in 'Hitman' Reboot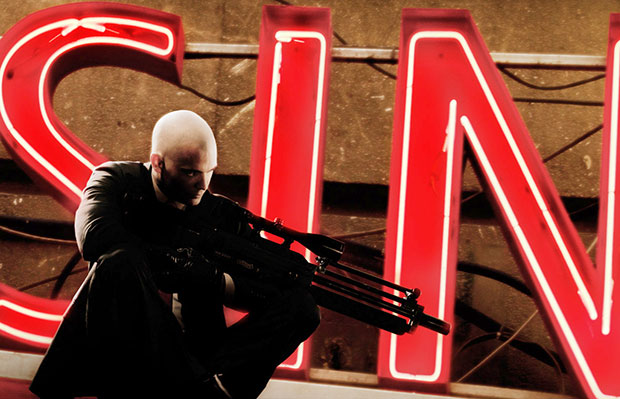 In Hollywood, if you're going to go full-on action star, you have to lose the 'do.
As Bruce Willis, Jason Statham, Samuel. L. Jackson, and Sigourney Weaver have proved over the decades, shaving the dome amplifies an actor's brute force tenfold. So it's not surprising that, in an effort to find new blockbuster ventures outside of the highly popular Fast & Furious, actor Paul Walker is seeking his own bald badass role.
RELATED: Our Favorite Bald Stars Get Gollum-ized
Giving Vin Diesel a run for his money in the clean-shaven anti-hero department, Walker is set to star in a reboot of the video game franchise Hitman, according to Deadline. The series, centering on the mysterious cloned assassin Agent 47, was previously adapted for screen in 2007, with Timothy Olyphant in the lead and director John Moore (now very familiar with bald heroes, having just helmed A Good Day to Die Hard) calling the shots. Hitman was a critical dud and grossed just under $40 million domestically, but thanks to the popularity of the games world wide, capped globally at $100 million.
With Walker in the lead, 20th Century Fox safely takes a stab at finding its own version of the Resident Evil franchise. Like this new incarnation of Hitman, the RE franchise has thrived on global awareness and a star who functions primarily in one type of film (read: not terribly expensive or demanding). The fifth installment in the Hitman series, Hitman: Absolution, hit shelves in late November and Japan — a major market for video games — in January 2013. The game has already sold 1.37 million units. While first film incarnation may not have been a "hit" by blockbuster standards, there's popularity to be capitalized upon.
RELATED: 'Fast & Furious 6' Makes Ultimate Promise: Michelle Rodriguez Vs. Gina Carano
Aside from the Fast movies, Walker hasn't seen too much success with American audiences. His back-to-back releases in 2006, Eight Below and Running Scared, came and went from theaters. But his bread and butter still delivers: the actor will next be seen in the upcoming sequel Fast & Furious 6, where it will inevitably drive away with gobs of cash. Hitman's real success comes down to one question — will Walker look as good Diesel bald?
Follow Matt Patches on Twitter @misterpatches
[Photo Credit: 20th Century Fox]
---
You Might Also Like:

 Adam Brody, Leighton Meester Dating?

'Smash' Crashes in Ratings: What Went Wrong

'Walking Dead' Tops Deadliest Shows: Exclusive