'Peanuts' Movie in the Works: We're a Bit Wishy-Washy on This…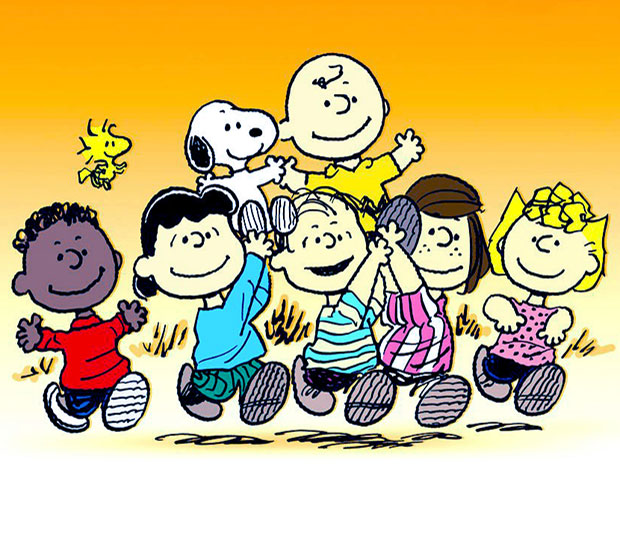 These days, it's pretty common to bemoan reports of new manifestation of old favorites — we assume the worst. We assume new creative forces won't be able to recapture the magic of classic characters and stories. Michael Bay's Ninja Turtles, Godzilla, Stretch Armstrong, the second and third Smurfs films, all dealt varying degrees of dread by time-tested fans of their earlier embodiments. But peppered among the communities of skeptics are those who hope for faithful revivals of the spirit of these old titles — sometimes, even the skeptics themselves foster an internal belief that maybe, somehow, these new voices will get it right. The more precious the franchise, the more skeptical we'll be, but the more we'll hope for it to work. Topping the list of America's favorite pieces of art is Charles Schulz's comic strip series Peanuts, which is reported by Deadline to be earning a new animated movie.
It's difficult to imagine the highly specific voice of Charlie Brown and company recaptured similarly in a feature film today, especially without the contribution of creator Schulz, who died in 2000. The writer and illustrator of the daily strip developed succinct but dense and flavorful characters in the form of his titular sad sack, the insightful young Linus, a Machiavellian Lucy, the blissfully ignorant Peppermint Patty, and the physical embodiment of human imagination, Snoopy.
Through these and other characters, Peanuts has spawned pop culture-permeating maxims (including a personal favorite, "Nothing takes the taste out of peanut butter quite like unrequited love"). Schulz creation is nearly its own philosophy: an earnest appreciation of life's wholesome joys, overbearing sorrows, and everything in between. Can all this be recaptured by a team of contemporary filmmakers hoping to appease today's audiences? It's definitely easy to see why it couldn't: considering the direction various other revived properties have taken, fans of Peanuts might anticipate the ideally timeless Charlie Brown veering more "modern."
But automatically casting out an entity like a Peanuts movie doesn't seem to make much sense either. With a vaster fan base than almost any other artistic creation in American history, it is highly likely that the people taking on the new cinematic project are people who love Schulz's creation just as much as the skeptics who fear its new onscreen depiction. And with true Peanuts fans at the helm, it might be a well-formed tribute to Schulz's classic universe. Sure, it might not be perfect — it might not recapture every single idiosyncrasy of the artist's majesty. But it could very well reintroduce the spirit of the original characters and their small-town neighborhood to the present generation.
Peanuts has spawned the likes of four feature films (from 1969 to 1980), almost 50 television specials (from '65 to 2011), two television series in the '80s (The Charlie Brown and Snoopy Show and This Is America, Charlie Brown), the theatrical production You're a Good Man Charlie Brown, and about 70 billion "Get Well Soon" cards. The developing Peanuts film is set for a November 2015 release, and is being handled by Fox Animation and Blue Sky Studios.
[Photo Credit: Charles M. Schulz]
More:
Thursday TV Throwback: '90s Cartoon Theme Songs
DreamWorks Buys 'Gumby', 'Casper', 'Dick Tracy', 'Lamb Chop', Everything Else You Love