'Perks of Being a Wallflower': Hermoine, Percy Jackson & Kevin Walk into a Poster
What do you get when you cross a Mudblood, the son of Poseidon, and a kid with some serious emotional problems? Heart.
That's one thing Stephen Chbosky's writing has in no meager supply. The author of The Perks of Being a Wallflower, a must read for any teenager, might have a difficult task on his hands in the adaptation of the colossally effective novel to film. But Chbosky, writing and directing the picture himself, looks to have cast a trio of leading players with as much heart as his unforgettable characters.
The world knows Emma Watson as Hermoine, and the world loves Emma Watson as Hermoine. But Emma Watson herself is a spectacle — she's someone the world seems to be ready and willing to love in whatever role she plans on exploring. Logan Lerman, who plays Perks' central character "Charlie" (a moniker), has less of a rabid fanbase (he is best known for his Percy Jackson movies), but has the quality of a star on the rise. And Ezra Miller gave audiences a masterfully haunting character in the pitch-black We Need to Talk About Kevin … he'll probably be nicer in this movie.
Ardent lovers of Perks might be worried about the adaptation, but all signs are positive. With the author at the helm and these three power players up front, the world might see as perfect a cinematic interpretation as possible.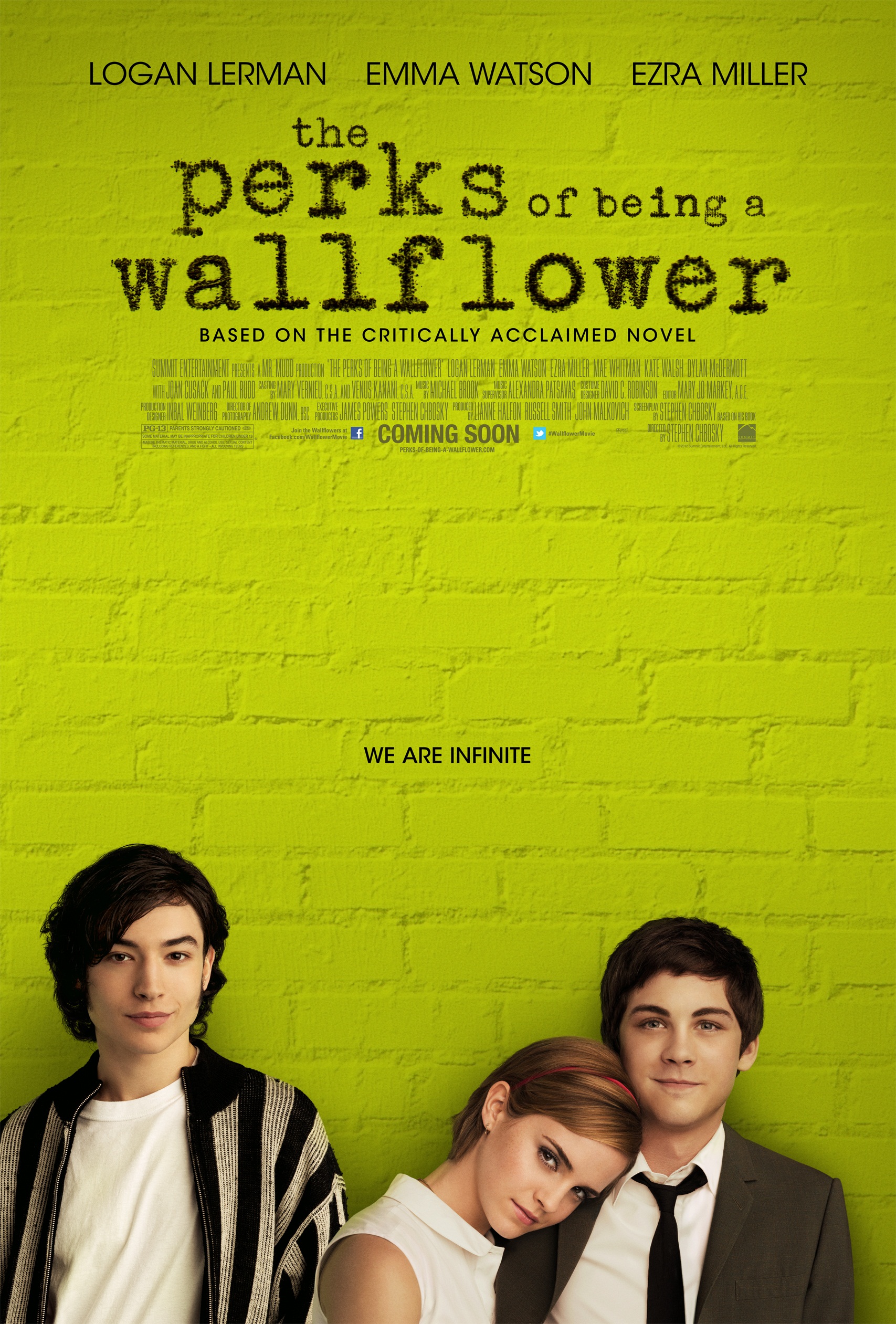 The Perks of Being a Wallflower
More:
Logan Lerman, Emma Watson and More Assemble for Perks of Being a Wallflower Image
Logan Lerman and Emma Watson Show Us The Perks of Being a Wallflower in New Pics