'Game of Thrones' Star Peter Dinklage to Bring Awesomeness to 'X-Men: Days of Future Past'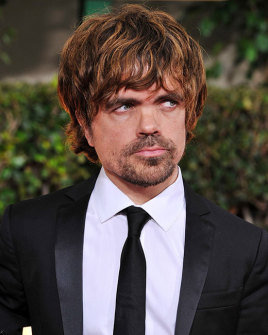 It's easy to imagine Peter Dinklage's career as laced with struggles to overcome his height, in an industry enamored with the perfectly constructed. But really, he's been owning the big and small screens since for nearly a decade, ever since his breakout role in 2003's The Station Agent. After winning an Emmy for his work on Game of Thrones, Dinklage's real struggle is simply time management. Everyone wants him.
That includes director Bryan Singer (X2, Jack the Giant Slayer), who announced on Twitter late Wednesday that Dinklage would be joining the cast of his latest superhero epic, X-Men: Days of Future Past. The actor joins returning cast members James McAvoy, Michael Fassbender, and Jennifer Lawrence, as well as faces from the original X-films, including Hugh Jackman, Patrick Stewart, and Ian McKellan.
RELATED: 'X-Men': Paquin, Page, And Ashmore Return For Latest Sequel
Singer's tweet was light on the details (he only had 140 characters to make his casting announcement, after all), but Internet speculation ran wild in the wake of the news, wondering who Dinklage could be playing in the X-Men universe. X-perts believe Dinklage could be playing Puck, a member of the Canadian supergroup Alpha Flight, who is described as being half as tall as the average person, but with superior movement and fighting skills.
While most fanboy character choices are derived from Dinklage's stature — including the crazier MODOK, a half man/half computer telekinetic — recent interviews with Singer have others wondering if technology could transform the actor's talents into any shape or size. After Singer hinted that he would be employing motion capture technology (similar to The Gollum in The Hobbit), Devin Faraci of Badass Digest speculated that Dinklage could be digitally enhanced to play one of the X-Men's legendary foes, Mr. Sinister.
RELATED: 'Planet Hulk' and 'Avengers 3' Mark the Latest Marvel Rumors — What Do We Believe?!
Keeping everything but a tweet's worth of info close to the chest, we may not know what Singer is cooking up for Dinklage, who has played everything from a warrior dwarf in the Narnia franchise to Richard III on the stage. The actor may be half the size of most of the A-Listers in Hollywood, but the casting news just made X-Men: Days of Future Past 10 times cooler.
Follow Matt Patches on Twitter @misterpatches
[Photo Credit: INFevents]
---
From Our Partners: 

'Groundhog Day' Cast: Where Are They Now?

Bradley Cooper Dancing Is Surprisingly Awkward