Phil Alden Robinson To Pen Abrams Heist Flick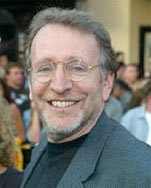 Source: Heat Vision Blog
Phil Alden Robinson, who wrote and directed films of all kinds like Field of Dreams, Sneakers and Relentless, has been tapped by J.J. Abrams to adapt the script for his developing diamond heist film at Paramount, says Heat Vision.
Based on a Wired magazine article titled "The Untold Story of the World's Biggest Diamond Heist," by Joshua Davis, the article described the true story of an unprecedented diamond heist in Antwerp, Belgium, and the crew that pulled it off. In early 2003, a small group of Italian thieves circumvented 10 layers of security to access a vault beneath the Antwerp Diamond Center and make off with a purported $100 million in diamonds, gold and jewelry (the actual value remains a mystery).
Abrams is producing via his Bad Robot banner along with Circle of Confusion. There is no deal for Oscar nominee Robinson to direct at this point, but seeing as he hasn't made a film since 2002's The Sum of All Fears, it is a safe assumption that he'd want the gig. Abrams, once rumored to helm, is tied up producing big budget films like Star Trek 2 and Mission Impossible IV, directing his secretive sci-fi flick Super 8 and developing his new NBC action-drama Undercovers, so it is not likely that he'll be able to direct.