'Phineas and Ferb' Headed to Big Screen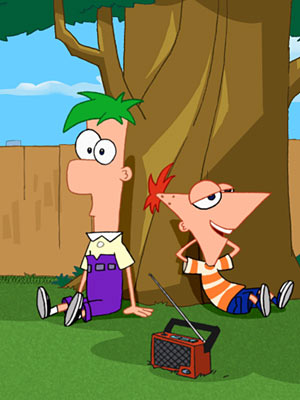 Dan Povenmire and Jeff Marsh, co-creators of TV's Phineas and Ferb, have signed a deal to adapt their hit Disney Channel animated series for the big screen, THR reports. Also included in the deal is an additional season of the series and a new pilot for a possible spinoff show.
Phineas and Ferb first debuted on the Disney Channel in 2007 and swiftly became one of the network's top-rated series. It has been thrice nominated for Best Cartoon at the Kids Choice Awards, but has yet to snag the coveted honor. Three weeks ago, the cable movie Phineas and Ferb: Across the 2nd Dimension debuted to stellar ratings, drawing 7.6 million viewers.
Source: THR