'Pitch Perfect': Meet Aubrey, the Militant Choir Leader — EXCLUSIVE VIDEO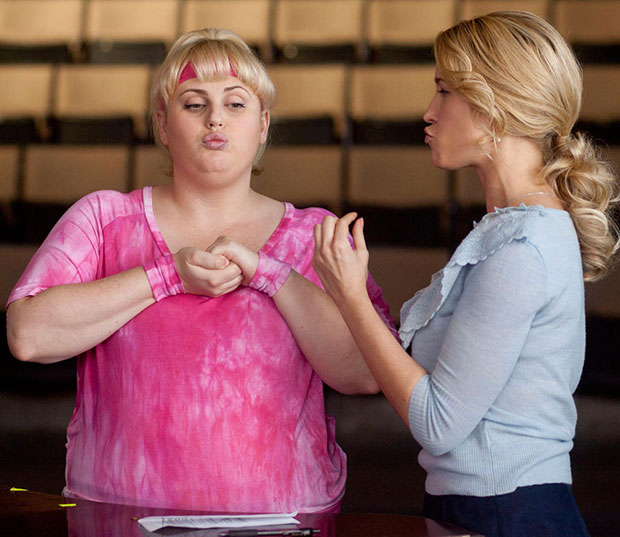 "My Dad always says, 'if you're not here to win, get the hell out of Kuwait."
A great choir needs talent. But perhaps even more key to a successful ragtag music-making team is a ringleader willing to whip the group into shape (occasionally, violently). That's Aubrey in Pitch Perfect, the drill sergeant of The Barden Bellas. Other inspirational glee club stories may make singing competitions look like walks in the park, but Pitch Perfect pulls back the curtain with Aubrey, who knows it takes more than melodic voices and recognizable pop songs to bring the Bellas' competition, The Treblemakers, into submission.
Played with wonderfully terrifying commitment by Anna Camp (True Blood, The Good Wife), Aubrey is one of Pitch Perfect's many colorful characters, but one that should leave a lasting impression to those who catch the movie when it hits limited theaters September 28 and rolls out wide October 5. With a commanding voice, Aubrey doesn't really leave you any choice (and that's a good thing).
Watch Hollywood.com's exclusive introduction to the character — you'll want to step up your on game afterwards.
Follow Matt Patches on Twitter @misterpatches
[Photo Credit: Universal Pictures]
More: