Planets Align! Fassbender May Be Portman's New Leading Man — REPORT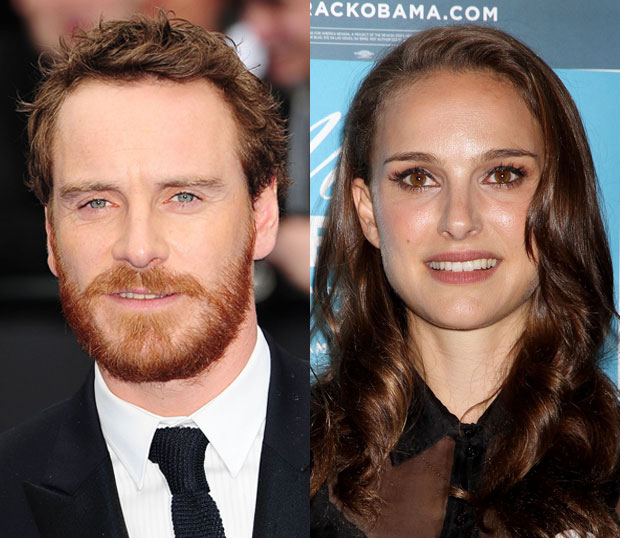 Prepare for huge, mind-bogglingly awesome news: word has it Michael Fassbender is in talks to star alongside Natalie Portman.
The film in question is in the in-development Black List script
Jane Got a Gun
, a Western about a woman whose outlaw husband shows up littered with bullets on her front porch. Portman, who is also producing, would star as the woman who seeks out an old flame to help defend her home. According to
Vulture's sources
, Fassy
could
be that old flame. However, nothing is certain because Hollywood.com has confirmed with backer Scott Pictures that a male lead has yet to be officially cast. But really, could anything else match the majesty of this potential pairing? 
But if the pedigree of the script's Black List status, Portman's involvement, and the potential of Fassbender weren't enough. There's more.
We Need to Talk About Kevin
writer/director
Lynne Ramsay
is helming the flick, but for a change she's taking a backseat on the writing. Being that the script made the famous Black List last year, newcomer Brian Duffield remains the screenwriter. After all, if it ain't broke…
With the exception of Portman and (potentially) Fassbender, the film is perfectly situated in the world of Independent film, coming in with a budget under $20 million, and is being produced only by small companies, including Portman's own handsomecharlie films with Scott Steindorff's production company providing the financial base. 
So, besides the potential of an on-screen match we thought only possible in our dreams, is the big deal? If this picture goes down without a hitch, it could be a serious awards contender. It's got all the right pieces, including an acclaimed Indie director and an Oscar winner. Not that the Fassbender-Portman combo wouldn't already have us enraptured, but this movie is going to be one to keep our eyes on, folks. 
Follow Kelsea on Twitter @KelseaStahler
[Photo Credit: Wenn (2)]