Poe Is the Detective, His Stories the Crimes in Creepy 'The Raven' Trailer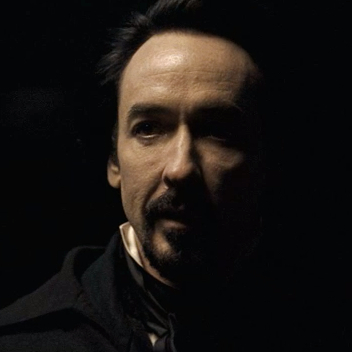 Director James McTeigue's first two films sold me on his fun-with-brains style. He revved up the intellectual comic book adaptation V for Vendetta with slick action scenes and turned Ninja Assassin into a purposefully over-the-top, slice-and-dice romp. The man has an eye for adult entertainment and in a sea of kid friendly entertainment, it's quite welcome.
His next film is The Raven, a thriller that adapts the crime procedural model to the gothic world of Edgar Allan Poe. The film follows the famed author as he's roped in to a series of crimes seemingly based on his own works. A tad goofy perhaps, but the first poster made a splash with its creepy, rorschach artistry and the new trailer looks like heaps of fun. John Cusack stars as Poe, who teams with a detective (Luke Evans) to track down the killer.
Following suit with McTeigue's previous works, The Raven looks sharp and stylish. Cusack looks appropriately stern and corny, taking the whole thing with the just the right amount of seriousness. If the movie can pepper as many Poe quotes and puns as possible across its mystery storyline, it's already a success.
The Raven hits theaters March 9.
="font-style:>