Jon Snow Has Been Hiding One Fantastic Body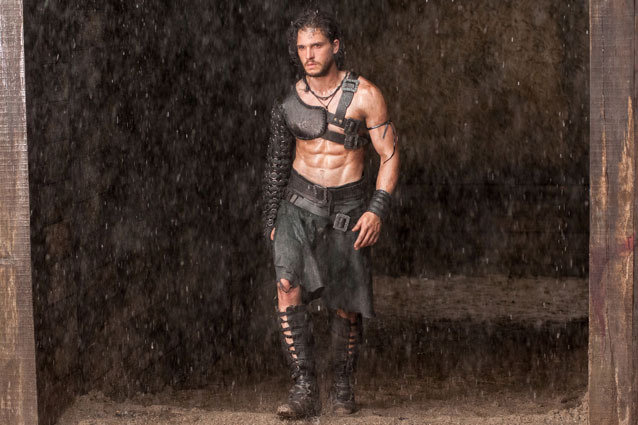 TriStar Pictures
Jon Snow might know nothing on Game of Thrones, but Kit Harington sure seems to know a lot about working out.
The actor that portrays Thrones' conflicted hero gets to shed the fur wraps that Snow regularly wears for the upcoming Pompeii. In the films trailers, Harington shows off a toned body that's somewhere between Russell Crowe in Gladiator and Gerald Butler in 300 … and there's nothing wrong with that. Ygritte could sharpen her arrows on his rock-hard abs.
The movie about the ancient city that gets buried by the eruption of Mount Vesuvius stars Harington as a slave-turned-gladiator who's trying to rescue his one true love (Emily Browning) from the destruction… and the clutches of Kiefer Sutherland's treacherous Roman Senator.
Which is a long way of saying that there's going to be some kind of historical fiction going on while Harington races around and flexes his muscles… all in glorious 3D. We'll never look at Jon Snow the same again.