Post-'Avengers': What's Next for the Marvel Heroes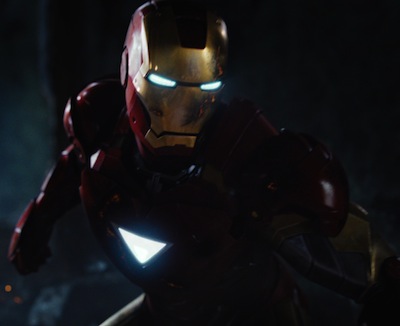 UPDATED: Last weekend, The Avengers exploded into theaters, clobbering enough alien invaders to earn them over $200 million at the box office. Seeing as the movie has already made more than Thor and Captain America: The First Avenger in their entire box office run and is well on its way to challenging Iron Man 2's $312.4 million final total, it's safe to say the head honchos at Marvel and Disney are quietly prepping a regathering of their ultimate superhero team for an Avengers 2.
Kevin Feige, the mastermind behind Marvel's cinematic universe, is mum on the future of the Avengers, noting in interviews that Joss Whedon is optioned for an Avengers 2 but there are no concrete plans. The plan (for now) is to concentrate on solo hero outings, of which Marvel has many in motion. In an interview with Badass Digest, Feige mentions, "The people who do know say 'Oh, they only did this to lead into that!' Maybe they'll still do that with our next few movies, but it 'll be much less overt. I think they'll be more likely to go, 'What the f**k do they do now? How the f**k do they get to Avengers 2 now?' Which I actually like."
In 2013, we'll get two more comic book outings featuring The Avengers team members. First up is Iron Man 3, currently in production with Robert Downey Jr. returning as Tony Stark and his Kiss Kiss Bang Bang director Shane Black at the helm. The movie is set for a May 3, 2013 release, but as always, details and rumors are slowly starting to trickle. The movie is reportedly focusing on a plotline from the comics called "Extremis," which sees Downey Jr.'s Stark integrating his suit's technology into his body, making him literally superhuman. In interviews, Feige has compared the movie to the beginning of the original Iron Man where Stark is left powerless. Ben Kingsley and Guy Pearce (while It-girl Jessica Chastain has recently passed) are all on board for the new movie, but one Avenger won't be returning: Scarlett Johansson's Black Widow. Now comes word that The Town star Rebecca Hall is in talks for the female lead. 
Marking Marvel's foray into the holiday film season, Thor 2 will strike down on November 15, 2013. Both Chris Hemsworth and Tom Hiddleston, who played Loki in both the first Thor and The Avengers, will return for the movie, as well as Natalie Portman as Jane Foster. Game of Thrones vet Alan Taylor is set to direct the movie, which somehow sees Thor venturing into new parts of the universe while expanding on the relationship between him and Jane from the first movie. Throw on top a brand new — and secret — villain, who will keep things interesting for Thor on top of Loki's usual mischief.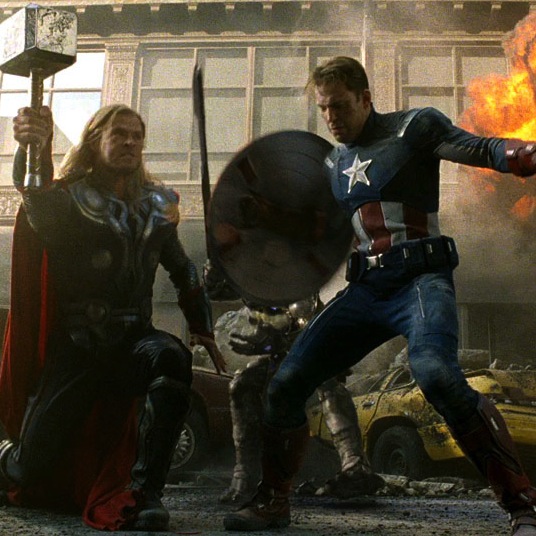 Who could that someone be? An early rumor paints it as a double dose of evil: classic Thor villains The Enchantress and The Executioner. An evil Asgardian sorceress and her warrior whipping boy. Sounds about right. In an exclusive interview with Hemsworth, the actor even teased the possibility of the Thor universe's strangest character: Beta Ray Bill, half horse, half man. 100% amazing.
While it's way down the road, Chris Evans is also confirmed for his superheroic follow-up in Captain America 2, locked for April 4, 2014. In true Marvel fashion, details are being kept close to the chest, but the writers of the screenplay have revealed that the movie will be set primarily in present day (a wording that leaves it wide open for period setting flashbacks). Returning cast is up in the air based on demands, but actor Neal McDonough, who had a role as one of Cap's army buddies, Dum Dum Dugan, says he'll be back. The influence The Avengers and its success will have on the script could change everything, but Marvel is currently in pursuit of a director. Community directors Joe and Anthony Russo have been named in contenders, but no deal is set. Whoever takes the movie, we know it's definitely happening.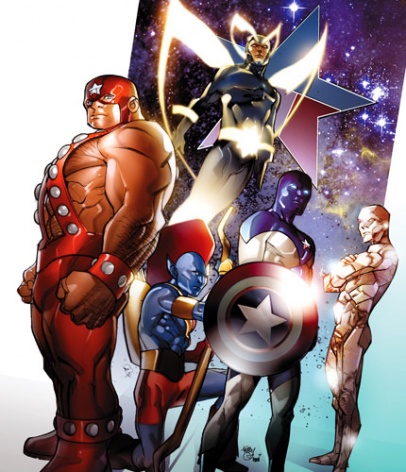 The rest of the crew has a foggy future. Those wowed by Mark Ruffalo's Hulk shouldn't get their hopes up; the actor has a six-picture deal that could see him returning to an Avengers sequel and as a costar in other Marvel productions, but Feige was skeptical pre-Avengers success. Speaking to CinemaBlend, the producer acknowledged that they were thrilled by Hulk in Avengers, they aren't rushing. If anything, demand (via toy sales, of course!) could bring about a third Hulk (although a new TV show is already in the works).
Rumors of a Black Widow and/or Haweye stand-alone film haven't gone any further than just that, with Marvel's upcoming and unknown slate continuing to focus on fresh franchises. Names that have been thrown around since Iron Man's debut are still in contention: a magic-driven Doctor Strange feature, Edgar Wright's Ant-Man and an epic Guardians of the Galaxy tentpole are all in the works. The conclusion of The Avengers certainly teases a sci-fi spin on the future installments — which would tie perfectly into Guardians of the Galaxy. Along with Captain America 2 in 2014, Marvel announced a second, unknown movie for June 27, 2014. Don't hold your breath for Avengers 2, but with only two years to go, Marvel will have to start making bold choices soon, setting into motion the next phase of their grand plan.
Don't hold your breath, Squirrel Girl.
Marvel movie questions? Find Matt Patches directly on Twitter @misterpatches!
More:
'Avengers' Rumors: The True, the False and the Bizarre
Chris Hemsworth Talks 'Avengers', 'Thor' Sequel, and More!
[Empire, Collider, Latino-Review, CinemaBlend, MTV, Screen Rant]