'Prometheus': Noomi Rapace Might Creep You Out — VIDEO & POSTER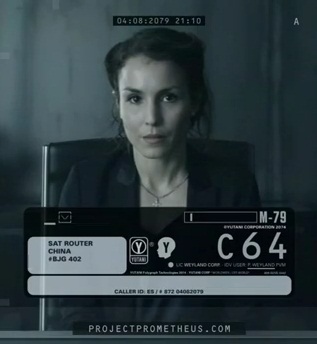 Meet Elizabeth Shaw (not this Elizabeth Shaw… although they do share an unusual likelihood of happening upon aliens). She is a scientist imbued with ambition, determined beyond all else to answer the great questions of life, the universe, and everything. She is way awesome.
Forgive the abandonment of intellectuality there. But when you watch the below clip from Prometheus, featuring star Noomi Rapace introducing her character's nature and motivations (with an ominous tone about the doom she is set to face), you too will be restricted to simple exclamations of "Awesome!"
This is the third awe-inspiring video released in accordance with the movie, following Guy Pearce's TED Talks video and Michael Fassbender's "Buy this robot!" commercial. Each contributes something different to the world of Prometheus. Rapace's is by far the most chilling and gripping, which is really saying something.
With everything we have learned about Ridley Scott's upcoming film, there is still so much about the story and world that is a mystery. Check out the below clip, titled "Quiet Eye," and see what you can decipher. Check below for the video and a brand new (and explosive) international poster.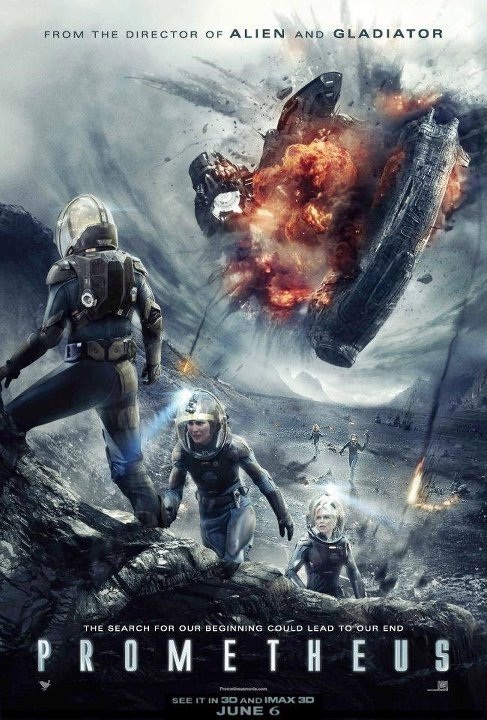 More:
Prometheus: New Trailer Brings Up More Mysteries — VIDEO
Trailer for Not-Alien-Prequel Prometheus Packs Lots of Alien Easter Eggs
Charlize Theron & Michael Fassbender Gear Up in Prometheus Pics
[Facebook]