'Prometheus': What Michael Fassbender REALLY Said in Funny Alternate Ending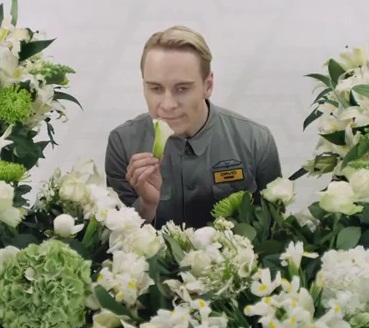 By now, everyone has had time to digest the giant riddle that was 
Ridley Scott
's fascinating but cryptic 
Prometheus
. 
The funny folks over at How It Should Have Ended (HISHE) released this new
Prometheus
spoof, showing how the futuristic flick should have all gone down — from 
Michael Fassbender
as David telling the Engineer that his mother thinks
Alien vs. Predator
is an awesome movie to 
Charlize Theron's
character pointing out some of the movie's, ahem, sillier flaws. 
There's even a Disney cross-over in a reenactment of that now-infamous C-section scene with Noomi Rapace. Well, you've just got to see it.