'Promised Land' Is a Big Good Will Hunting Miracle — TRAILER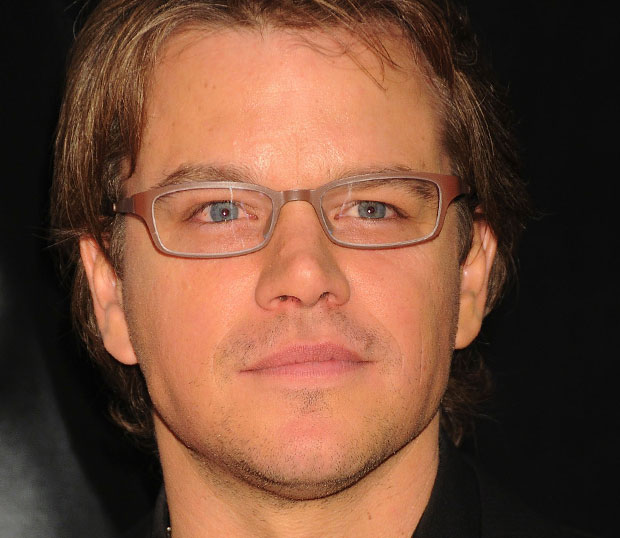 On Thursday, it was announced that Matt Damon was reteaming with childhood friend and Good Will Hunting co-writer and costar Ben Affleck for a project called Race to the South Pole. The 1997 drama that launched both young actors' careers also kicked up the reputation of director Gus Van Sant, who has since helmed great films like Finding Forrester, Elephant, and Milk. The past 15 years have been kind to all parties involved with Good Will Hunting, and Damon, Affleck, and Van Sant alike should face no limitation in terms of seeking out desired projects and collaborators. But it seems that they just all like each other.
Damon and Van Sant are working together again on Van Sant's forthcoming environmentalist-themed movie Promised Land. Damon takes a somewhat unexpected role as the representative of an oil drilling company who seeks out land in rural America to mine for resources. Opposite Damon is John Krasinski, who is jam packed with all the stuff he learned on the set of Big Miracle — how to love the Earth and stick it to the man. Krasinski plays a farmer who sees the inevitable repercussions of Damon's drilling and attempts to rally his town against the interloping conglomerate. And along the way, it does seem as though Damon will recognize that there are better things to do than destroy fields for profit.
Damon and Krasinski cowrote the script, and enlist the likes of Frances McDormand and Hal Holbrook to tell this very Gus Van Santy story. Check out the trailer below.
[Photo Credit: Wenn]
More:
Jackie Robinson Biopic '42' Looks Appropriately Inspiring — TRAILER
Alfred 'Hitchcock' Movie is a Love Story, Naturally — POSTER