Bryan Fuller and 'Pushing Daisies' Are First on 'Resurrecting Shows Via Kickstarter' Bandwagon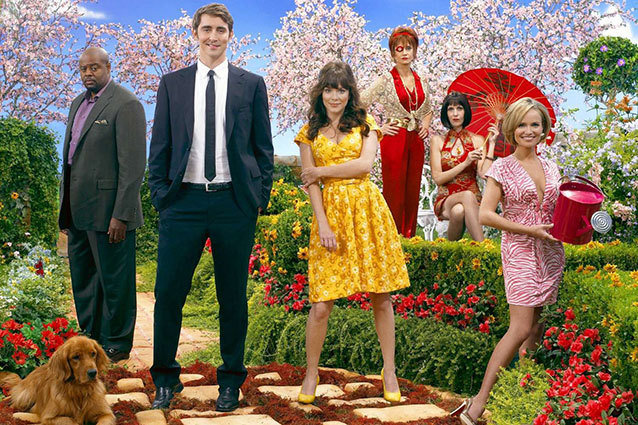 You knew it was bound to happen.
As soon as Veronica Mars raised $17 quadrillion on Kickstarter so that creator Rob Thomas and star Kristen Bell could turn the kiddie detective story into a movie, we all knew that every TV producer with a dearly departed show and an email address would be signing up to try to raise cash for their own copycat project. Shawn Ryan of Terriors fame Twittered that he would be interested in doing it, but it looks like Bryan Fuller might beat him to the punch. 
Rob Thomas (not the one from Matchbox 20) told HitFix that another TV guy got in touch looking to get his advice. "I did get an email from Bryan Fuller earlier today saying, 'Hey, can you jump on the phone with me at some point? I know you're busy, but I would love to talk to you about how this thing works.' And I know it was specifically for Pushing Daisies." Now, I love the Pie Man as much as the next guy, but can't we leave this show about resurrection , you know, in its grave.
RELATED: The 'Veronica Mars' Movie Is On…If You Help Kristen Bell Raise the Money
Not every show is going to be good for a Kickstarter and latching on to an Internet bandwagon is about as silly as making a "Harlem Shake" video sometime this weekend. Some of these show are going to start failing at raising their goals and that will just be sad. After all we would hate for this cautionary tale about the dangers of bringing things back from the dead to turn into a totally different cautionary tale about bringing things back from the dead. 
Follow Brian Moylan on Twitter @BrianJMoylan
[Photo Credit: Warner Bros. Television]
---
You Might Also Like:


Topanga's Revealing Lingerie Shoot: Hello '90s!


Stars Who Have Lost Roles For Being Too Hot (Celebuzz)