Are We Ready For A 'Django Unchained'/'Zorro' Crossover Comic?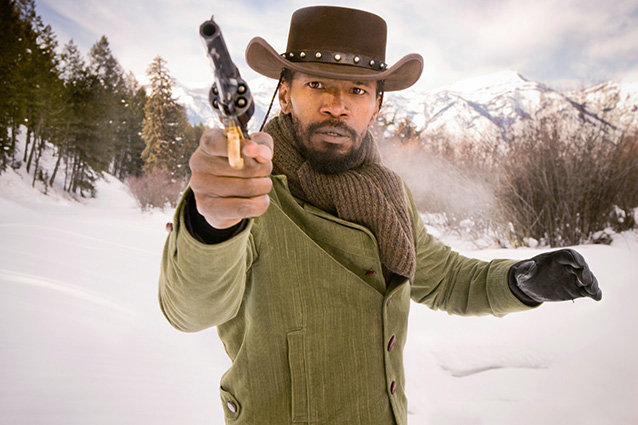 Weinstein Company via Everett Collection
Stop the presses. Repeat, stop the presses. In addition to planning a four-part television miniseries event with uncut footage from Django Unchained, Quentin Tarantino is now planning to write a comic book based on the hero Jamie Foxx played on screen. But here's the twist—Matt Wagner is actually writing the piece (based on Tarantino's plot ideas) and will be incorporating the character of Zorro. 
The Django Unchained/Zorro crossover comic will be brought to us by DC Entertainment and Dynamite Entertainment, and although the Django Freeman/masked man mash-up might sound a bit surprising at first, it's ultimately exciting. This is especially true for the creator. Of the project, Tarantino says, "I'm very very excited about both this story and the opportunity to work with Matt… It was reading his Zorro stories that convinced me what a good idea it was to join these two icons together.  And the story idea we came up with is thrilling, and I think will be an exciting new chapter for both characters."
So no, we're not ready for all of this epic. But it still sounds amazing.
Follow @Hollywood_com Follow @shannonmhouston