How Aaron Taylor-Johnson's 'Avengers' Quicksilver Will Differ from Evan Peters' 'X-Men' Quicksilver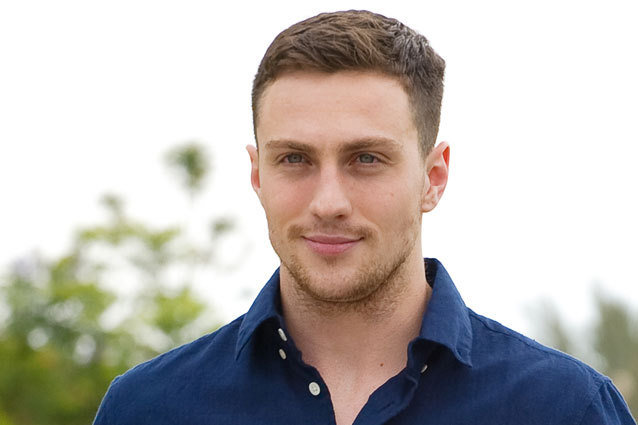 WENN
Kick-Ass costars Aaron Taylor-Johnson and Even Peters have now both been cast as different versions of Marvel superhero Quicksilver in the Avengers and X-Men franchises, respectively. Quicksilver began as an X-Men villain, but became an Avenger, so we'll be seeing both sides iterations over the next few summers. There are a few basic things we know about both versions of the character: Because of ownership issues between studios, the Avengers cannot appear in the X-Men film and vice-versa, so Taylor-Johnson, in Avengers: Age of Ultron, will play opposite Elizabeth Olsen as his twin sister the Scarlet Witch, while Peters will be either working for or against the X-Men in Days of Future Past. 
Taylor-Johnson is a little brawnier than Peters from bulking up for Kick-Ass its sequel (in which the latter did not appear), but has a neurotic, almost nerdy energy. Peters looks a little bit younger (though he's actually 26 to Taylor-Johnson's 23), and more like a waffling, reluctant hero, similar to Nicolas Hoult in X-Men: First Class. This sequel actually spans two time periods, but Quicksilver only appears as his young self, struggling, we can assume, with the mounting tension between his father, charismatic villain Magneto, and the rest of the mutants. Here, we could see the earlier version of Quicksilver, the misguided kid who turns to villainy and becomes hungry for ways to increase his power, ultimately gaining the ability to move so fast he can jump through time. 
Since Magneto is off-limits to the Avengers crew, they're sticking with the Scarlet Witch. Taylor-Johnson has said his version of Quicksilver will be very protective of his sister. In the comics, Quicksilver and Scarlet Witch grew up in austere Eastern Europe, and have a close relationship that at some points gets a little Game of Thronesy (hopefully that's not what they'll go for in a fun action movie). Maybe that means Taylor-Johnson will be channeling his best Russian accent and playing it straight, hinting at their childhood trauma. That codependent version of the twins could work great in what should be a darker movie than the first. And since Scarlet Witch is the one who has the power to stop Ultron (and also has a history with Hawkeye, the most underused Avenger so far), perhaps we could see Quicksilver sacrifice himself for her in a final act of heroism. 
Bottom line: Taylor-Johnson will be tasked with giving nuance to the role of protector, which he should hopefully be able to do by incorporating the character's past and even his Eastern European heritage, while Peters, as a fast-talking, mouthy kid, will hopefully bump up against his father, Magneto, and be caught between the worlds of good and evil as the X-Men movies struggle to establish new villains. 
Double bottom line: Between these films, Guardians of the Galaxy, Ant-Man, Batman Vs. Superman, etc., et al, so on and so forth, the upcoming superhero slate just keeps getting more and more overstuffed, and it might be time to make good on the promises of letting some of the old characters go.
More:
'Gravity' Is a Lacking Story But an Unbelievable Emotional Experience
'Runner Runner' Is All Talk and No Show
Natalie Portman Hints That Marvel Is Planning a Female Superhero Movie
---
From Our Partners:


A Complete History Of Twerking (1993-2013) (Vh1)


15 Stars Share Secrets of their Sex Lives (Celebuzz)