'Beasts' Star Quvenzhane Wallis To Play Annie In Upcoming Remake? — REPORT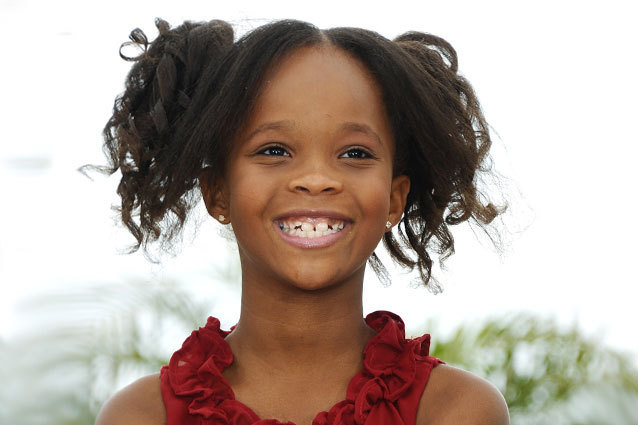 Hushpuppy may have had a hard knock life in the Bathtub, but Beasts of the Southern Wild breakout Quvenzhane Wallis is having anything but. The 9-year-old star, who rightfully earned a Best Actress nomination for the 85th Academy Awards (making her the youngest nominee ever in that category), may now get the coveted role of playing everyone's favorite little singing orphan (sorry Oliver) Annie in the upcoming big screen remake of the beloved musical Annie. 
RELATED: 'Beasts of the Southern Wild' Star Quvenzhané Wallis: Hollywood.com Breakout Star of 2012 
Entertainment Weekly is reporting that the young star is in consideration for the part, which was initially meant for Will Smith's daughter (he's a producer on the film) Willow Smith, who got tuckered out from strenuously whipping her hair back and forth. Hollywood.com reached out to Wallis' rep for a statement, but they did not immediately respond to our request.
RELATED: 'Beasts of the Southern Wild': Training Pigs to Pull Off Special Effects — EXCLUSIVE VIDEO
The Sony project, which has Jay-Z on board to set the score, already has a director attached: Easy A's Will Gluck. In just a few weeks time, the film could have history's youngest Best Actress Oscar winner. While there's no evidence out there yet if Wallis can carry a tune (hey, that didn't stop Les Mis from hiring Russell Crowe) there's certainly evidence that she can play a scrappy, self-sufficient youngster with a big heart. 
[Photo credit: WENN] 
---
From Our Partners:
Justin Bieber Drug and Cheating Rumors?! (Vh1)