Ranking Scarlett Johansson's 10 Best Performances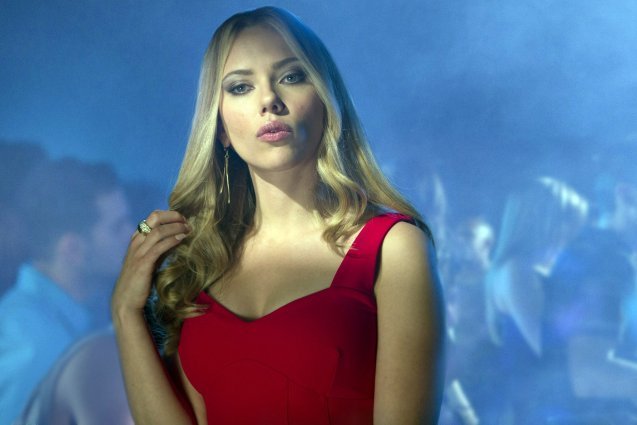 Relativity Media via Everett Collection
Scarlett Johansson is one of the best actresses in Hollywood today. She plays an alien in her next film, the highly anticipated Under the Skin, and her performance is said to be daring, artistic, and unlike anything we've ever seen from the movie star. In celebration of this, below are Johansson's best performances ranked from least memorable to most memorable. For brevity's sake, the list is limited to 10 of Johansson's roles, and we can only imagine that this is just the beginning of a remarkable career in the movies.
10. Rebecca in Ghost World 
To Johansson enthusiasts, it's this 2001 comedy that represents her cinematic breakthrough. Johansson is hysterical as a droll teenager who hates the world, and she perfectly captures the apathetic, indifferent disposition that represents 1990s emo culture.
9. Sondra Pransky in Scoop
Johansson and Woody Allen co-star in this offbeat murder mystery that should remind Allen fans of his earlier films like Manhattan Murder Mystery and The Curse of the Jade Scorpion. Scoop isn't as good as other Johansson/Allen collaborations, but it offers enough laughs and insights to hold the audience's attention for 90 minutes.  
8. Alex Forman in In Good Company
In Good Company is a charming romantic comedy in which Johansson plays the love interest. There isn't anything groundbreaking here about the film, Johansson's character, or her performance, and that's okay. Johansson proves that less is more, and her work is pure delight in a film that reminds us why she's a movie star.  
7. Griet in Girl with a Pearl Earring
Johansson tries out the costume drama as she plays Griet, the model in Vermeer's famous paintings. Girl with a Pearl Earring isn't as good as it strives to be, but Johansson carries the film with her quiet performance.
6. Christina in Vicky Cristina Barcelona
Cristina finds Johansson flexing an acting muscle she thus far hadn't shown off to his degree: namely, her comic timing. She's extremely funny as she recites dialogue from a typically brilliant script by Woody Allen, her third collaboration with the New York filmmaker.
5. Pursy Will in A Love Song For Bobby Long
Though it never gained a huge fan bade, Johansson delivers a powerful performance as a young woman coming to terms with her past in this film. This is a sad, tender story about heartbreak and disappointment, and Johansson shines in one of her first major roles.
4. Nola Rice in Match Point
No one writes sexy neurotic women like Woody Allen, and few actresses are able to bring them to life as well as Johansson. Match Point is her first collaboration with the master filmmaker, and she commands the screen as Nola Rice, a beautiful young woman who becomes involved with a married man. Johansson clearly illustrates Nola's sex appeal, but underneath that are insecurities, doubts, and fears that consume her and stifle her satisfaction.
3. Barbara Sugarman in Don Jon
Johansson is hilarious as Barbara Sugarman, a vapid Jersey girl with a ton of sex appeal but not much brains. Don Jon is a satire, and Johansson's characterization of shallow materialism is pitch perfect. She's the kind of young woman interested in the idea of love… so long as it will elevate her status. We've all encountered people like Barbara, and Johansson finds a way to make her both obnoxious and endearing.
2. Samantha in Her
If my operating system came with the voice of Johansson, I'd have a hard time not falling in love with it. It's a testament to her daringly brilliant work as Samantha, Theodore's (Joaquin Phoenix) artificially intelligent computer, that we actually believe he would form a romantic relationship with the machine in Spike Jonze's timely Her. But we do believe it, precisely because Samantha seduces us with her every syllable, making us wonder what life would be like if her voice was the first sound we heard when we woke up in the morning and the last sound we heard before we went to bed at night. What a soothing sound it is, full of sweet longing and soulful tenderness. Make no mistake: Johansson's vocal performance in Her is film acting of the highest order.
1. Charlotte in Lost in Translation
Johansson's star-making performance in Lost in Translation remains her greatest artistic achievement. Charlotte's ennui and isolation rings true, as does her inability to communicate with her husband John (Giovanni Ribisi). When she meets Bill Murray's character Bob, another lost soul who is much older, she is confronted with the sad reality of her future if she doesn't make a change in her life. She admires and respects Bob, but she doesn't want to end up as miserable as he is. What transpires is a beautiful film about 21st century angst, and Johansson is transcendent in her role.