Read the Plot Synopsis for 'Super Bowl XLVI: The Movie'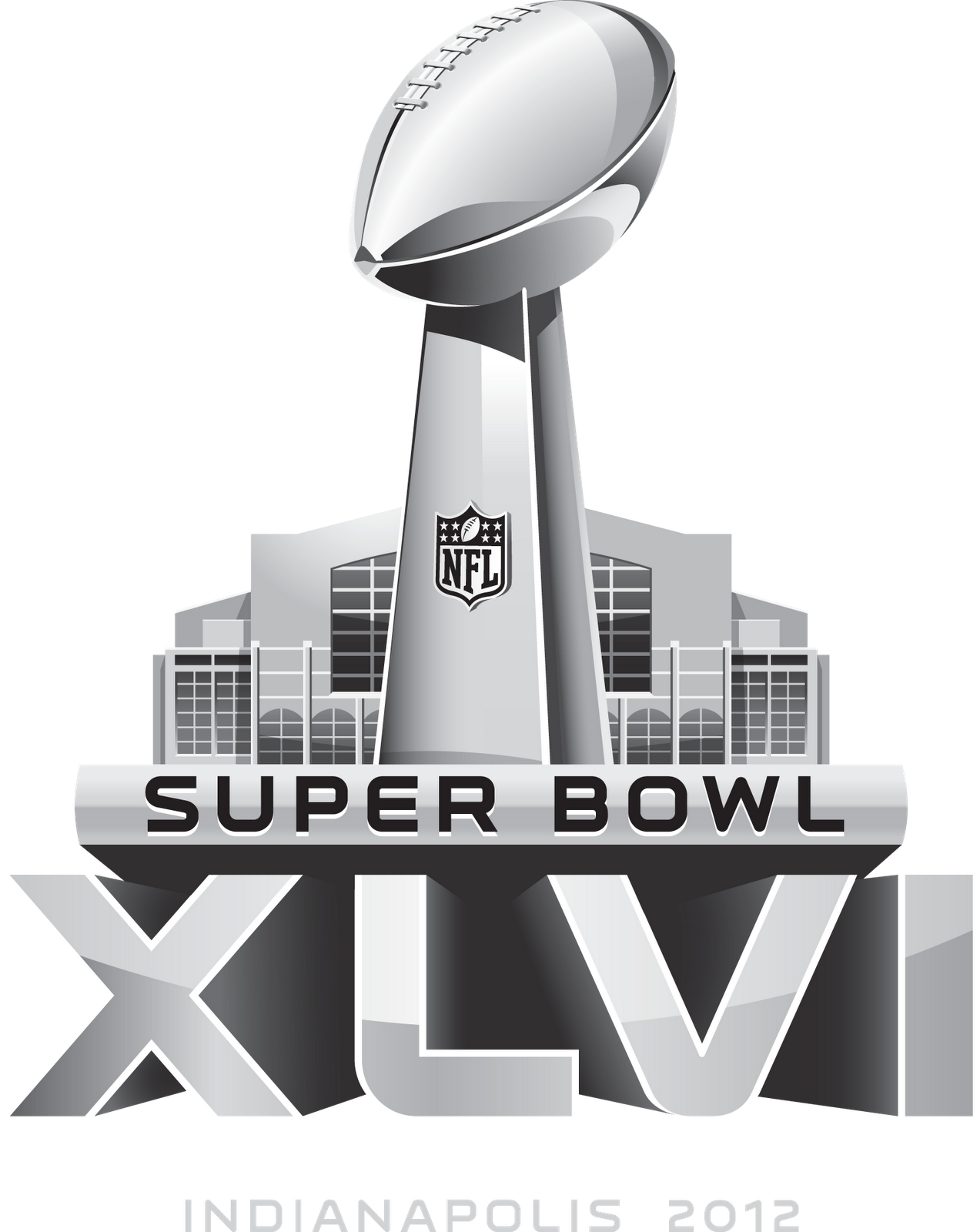 There is a widely held assumption that movie geeks and sports fans are two mutually exclusive groups. In all fairness, those who hold to this assumption have plenty of evidence to support it. On the Venn diagram of obsessions, the overlap of the cinephile and sports fanatic circles would read: aberrant. I happen to be one such aberrant. What this typically means is that I watch sporting events with careful consideration of the dramatic qualities of the games and their larger-than-life personalities all the while contemplating how they might translate to the screen. Sports movies are among my favorite genre because they are a perfect encapsulation of this inherent relationship.
It is because of this fanaticism for sports cinema that Sunday's Super Bowl XLVI sparked an epiphany. Both that game and the previous Super Bowl matchup between the New York Giants and the New England Patriots in Super Bowl XLII are ripe for silver screen immortalization. As I break down all the undeniably cinematic components of their storied rivalry, as well as a few carefully placed creative liberties, it is important to note that I am an Indianapolis Colts fan and the New England Patriots have been a nasty thorn in our sides for years. I therefore resign all guise of subjectivity and warn that these films will be thusly biased. However, I think most of the theatrical elements of the story demand being told in precisely this fashion.
Ladies and gentlemen, I give you…Bleed Blue
The year is 2007, the New England Patriots are amassing win after win in their quest for a perfect season. This is a team accustomed to victory, having netted three Super Bowl titles in just five years. But their dedication to success is not so much admirable as it is ruthless and bearing no regard for the tenets of fair play. That same year, they were caught cheating; having videotaped the defensive signals of an opposing team to ensure a win. They were tried and fined by an inept, sniveling Commissioner, but their sinister coach was only too happy to buy off his most recent indiscretion. All of their previous Super Bowl victories became suspect. They continued their streak, accomplishing a perfect regular season record despite the public knowledge of their egregious misdeeds. They cut an easy path through the playoffs and "earned" their ticket to another Super Bowl.
The Patriots are the villains of this film, the arrogant bullies begging for a fall. They are the Galactic Empire asserting their dominance by any means they deem necessary with coach Bill Bellichick cackling on the sidelines like a sweatshirt-clad Palpatine. Their quarterback is a longhaired, UGG-Boot-wearing, pretty boy who cheats on his supermodel girlfriend with Hollywood starlets. If this were an 80's movie, Brady would be played by Billy Zabka. The Patriots are the Cobra Kai, the NFL's Ivan Drago, the football conversion of those dastardly peewee-hockey-playing punks from Team Iceland. They not only stomped out any lingering belief in the purity of professional football, but they were on pace to choke out the game's variety and entertainment value. What we needed desperately were heroes to standup to these Goliaths.
Not far away, another NFL team struggles through their lackluster season. Having just watched his older brother win his first Super Bowl, a big-hearted, but browbeaten young quarterback, Eli Manning, feels further overshadowed by his highly acclaimed sibling. But with determination that rivals that of Rocky Balboa, he struggles week in and week out to get his team, the once great New York Giants, to the playoffs and maybe, just maybe, their first taste of Super Bowl glory under his leadership. They chalked up an unimpressive 10-6 season and managed to make the playoffs as a wild card team. But these scrappy kids from the Empire State would not be denied; they fought and clawed through a series of nail-biting finishes to punch their own ticket to the big game.
You can already imagine how the climax of this first film plays out. The overwhelming underdogs, the Giants, travel to Arizona, a place harboring deserts as desolate as their hopes for victory. Helicopter shots reveal an empty stadium the night before the big game, sportscasters and sports radio pundits espousing the assurance of victory for the heavily favored Patriots. But they will not quit, they fight with every ounce of their courage and keep the game far closer than the complacent Patriots were expecting. But then, with the Patriots up by four points with just over a minute left in the fourth quarter, another title seemed all but in their clutches; the pressure bearing down on poor Eli. Facing a big third down, basically their last chance, the Pats send the full fury of their defense at the young Manning. Time seems to stop as Eli catches a glimpse of his family sitting in the stands, his brother Peyton nodding silent encouragement. Not once, but twice, the defense snares him in what should have been game-ending tackles, but he miraculous breaks away and fires a Hail Mary down the field.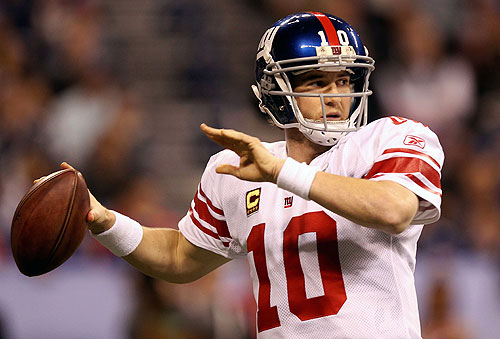 Cut to an under-appreciated wide receiver named David Tyree, a sixth-round pick in 2003. Tyree is in no shape to make the vital catch, his left hand having been stomped on by a vindictive Patriots defender (creative license). But in spite of his injury, and in glorious slow motion, Tyree grasps the ball in his good and secured it against his helmet in a moment of quick thinking ingenuity. The completion stands, a touchdown to a veteran receiver follows. The Giants win; derailing the Patriots unscrupulous quest for perfection.
Cue the rise of triumphant music and the tearful embraces of teammates; brothers of the gridiron. Eli Manning lifts the Vince Lombardi trophy as Peyton salutes from the stadium seats. We see handshakes between rivals; bitter hatred ceding ground to begrudging respect Goliath had been slain by Giants; Giants held small by the doubts of the populous.
But that's not the end of this story…
Click . At one point he spars with his new trainer…an advanced model android whose developed human emotions. Well, he's actually only developed one emotion: rage. Finally the day of the first playoff game arrives.
The Giants decimate the Atlanta Falcons, the poor, unsuspecting roadblocks on their path to retribution. The next few games are more reminiscent of their 2007 playoff run: barn-burning, back-and-forth, shootouts. Meanwhile, the Patriots experience a mostly impediment-free run and secure their spot in Super Bowl XLVI. The showdown is set, the rematch brews, and Eli's robot tracks down and kills all the guilty ninjas.
The two teams enter the stadium, the film's editor trades close-ups of Eli's, Brady's, and Belichick's squinted, fuming eyes. The battle that rages is once again epic, but the Patriots are winning at the half. In the locker room, Eli reveals to them the secret of his brother's injury and beseeches to win one for Peyton…who may or may not have also contracted some sort of disease by this point depending on the reaction from test audiences. In the second half, the Giants defense brings a wrathful hammer down on Brady and helps Eli lead the team to another victory.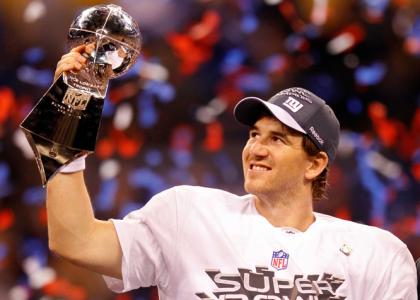 In the house that Peyton built, Eli proves the hero once again. His brother's honor restored, Eli marches to the Patriots sidelines and informs Belichick that his robot beat a confession out of one of the ninjas. The police escort him away as he spits threats of his return. "I'll be here," Eli coolly responds. The city exults and all is right with the world. Tom Brady cries.
Seriously? Who wouldn't see those movies? Even the sequel has some interesting things going for it. I'm thinking the third film will involve time travel and be in 3D.