Real Life 'Avengers': Iron Man's Gauntlet and More Marvel Technology Beyond the Tesseract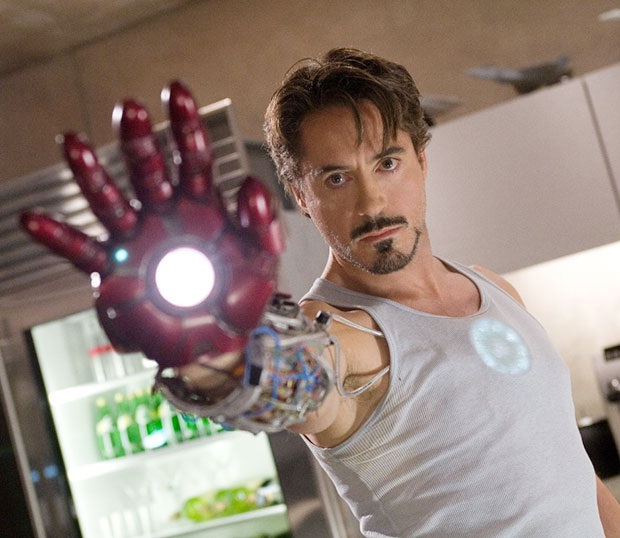 At one point or another — most likely during lengthy road trips or late night procrastination periods in your dorm hall study lounge — you will indubitably be asked the question, "If you could have any super power, what would it be?" And while we artsy types (read: the big-dreaming do-nothings) are satisfied enough opting for the implausible flight and time-travel, mulling over the philosophical significance and ethical ramifications of said abilities, our friendly rivals in the nerd kingdom — the science geeks — are taking things a few steps further: they're actually becoming the superheroes they so admire.
The 2012 spectacle The Avengers not only inspired one of the biggest box office draws in movie history, but has also peaked the creative vision of the likes of inventor Patrick Priebe, who hosts the website laser-gadgets.com. In the below video, publicized by Giant Freakin Robot (courtesy of Cinemablend), Priebe demonstrates his latest creation: Iron Man's gauntlet. Modeling the contraption with steadfast loyalty to Tony Stark's wrist-hugging power blaster (technical term), Priebe's invention opens and shuts its various compartments in apparent response to the movement of his arm muscles, and, most impressively, actually shoots lasers. You can fast-forward to the 2:30 mark to see the mechanism fire light beams powerful enough to pop targeted balloons.
And while he is a rare kind of awesome, Priebe is not the only Earthling to bring the technology of the Avengers Initiative to the real world. Big corporations, questionable tabloid reports, and even the U.S. government have all lain claim to their own contributions to a more Marvel-ous world:
Interactive Holograms
While the interactive holograms utilized by the parties who comprise Stark Enterprises and S.H.I.E.L.D. headquarters might seem the stuff of Jetsonian futures, we do have at our disposal the Holocube, a product of the great scientific minds of Belgium. It might not be as flashy or extensive, or as pertinent in world saving, but it's a start.
"Magic" File Trasnfer
Another flashy computer skill that can be found in good use in the cubicles of S.H.I.E.L.D.'s home base is the nifty trick of sending a file from one computer to another without so much as a cable, zipdrive, floppy disc, or even email. Iron Man taps his device to the screen of another, instantly earning the file on hand. And how can we mere mortals find ourselves with this technique at our disposal? There's an app for it!
Genetically Engineered Soldiers
Captain America is no longer an entity limited to the confines of science fiction. Back in December, news broke that researcher Andrew Herr had approached the U.S. military with a proposal to create real life genetically enhanced super soldiers. But do they come with the moral compass of our pal Steve Rogers? Hopefully… all that power in the wrong hands? The wrong jingoistic, hyper-powerful hands?
However You'd Categorize The Hulk
This last one is… slightly less veritable. A few years back, "news" broke that an Egyptian man named Sayyed Muhammad was claiming powers of strength and vigor far and beyond that of any ordinary human. In this The Sun report, Muhammad, likened to The Incredible Hulk, asserted his ability to lift automobiles, and to tear up coins with his hands and bend them with his eye sockets, adding that he has never, in his entire life, slept. Muhammad added that his adrenal condition required him, by medical jurisdiction, to engage in intercourse 15 times a day. So… you know. He might have been lying.
[Photo Credit: Marvel Studios]
More:
'Star Wars' News: Why Bringing Back the Original Poster Artist Is a Big Deal
The Amazing Sundance Movie That Disney Will Never Let You See
Nicole Kidman Wows in Absolutely Insane, Totally Amazing Sundance Movie 'Stoker'

100 Hottest Women of the Century: Do You Agree?