Rebel Wilson Better Not Be Joking About Being in 'The Hunger Games' Movies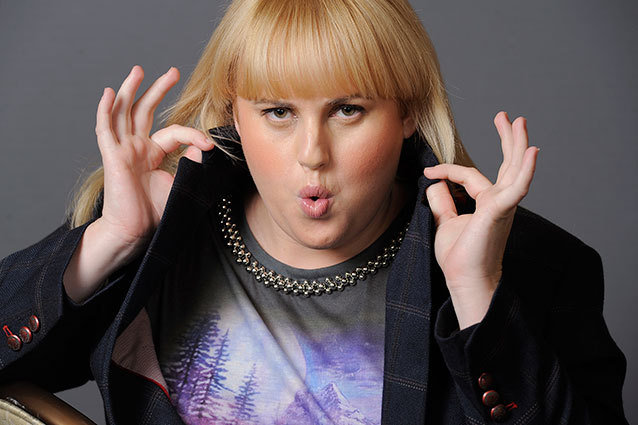 Rebel Wilson, who is just about as perfect a thing as Hollywood has churned out in a long time, is a pretty funny lady and she tells lots of jokes, but she better not be kidding around about being in meetings for a role in The Hunger Games films. 
She tells BuzzFeed that she is a huge fan of the franchise (co-starring her friend Elizabeth Banks) and that she has met with producers about a role in the final three movies. "It was one of the people in the capitol. That's all I'll say…Yeah, because there aren't a lot of roles open, because they've all already been cast, but that would be awesome. I'd love to be in The Hunger Games."
RELATED: 'Hunger Games: Catching Fire': Meet All the New Cast Members
I have never heard anything more genius in my entire life. Maybe she could play Ocatavia or Venia, who were on Katniss' prep team to make her stylish for the Games. Their parts were omitted from the first movie, but they play a larger role in the final two books, especially the final one. The Hunger Games: Catching Fire comes out in November, so its probably too late to add her to that, but seeing Rebel in the crazy hair and outfits that people who live in the Capital get to wear and cracking a few jokes here and there would add even more spark to this movie about the Girl on Fire. Please, let me be true. Please!
Follow Brian Moylan on Twitter @BrianJMoylan
[Photo Credit: AP Photo]
---
You Might Also Like:


15 Oscar-Winning Nude Scenes


Young Jack Black Is Totally Unrecognizable