Record Box Office Year for 2012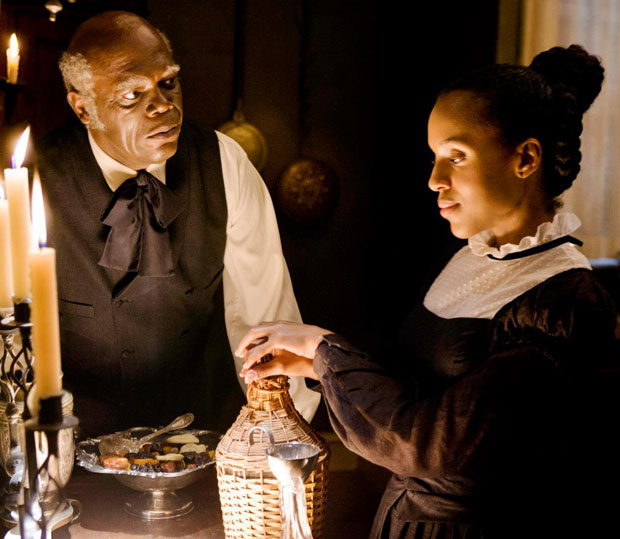 Hollywood is on the cusp of a record box office year with $10.8 billion expected (up 6% over last year's $10.215 billion) and beating the previous record of $10.6 billion in 2009). Attendance will wind up at 1.36 billion tickets sold (also up 6% over 2011's 1.288 billion tix), giving us the first attendance uptick since 2009. It was not just the fact that most of the movies delivered, it was the timing of their release dates and the marketing was obviously effective as well with social media continuing to provide an outlet for the movie-going peer group to talk about their favorite flicks.
The first sign of a potentially strong year was noticed way back in January when Mark Wahlberg's action movie Contraband opened with $24.3 million (an unusually strong number for that time of year) and then was followed by both Safe House ($40.2 million debut) and The Vow ($41.2 million debut) which opened Valentine's weekend along with Journey 2: The Mysterious Island ($27.3 million) and the re-release of Star Wars; Episode One – The Phantom Menace ($22.5 million), thus giving the Industry its first-ever non-holiday weekend to have four films open with over $20 million. Even Act of Valor provided a nice end of February boost unexpectedly opening at number one with $24.5 million. Of course when The Hunger Games posted a $152.5 million March debut (and The Lorax and 21 Jump Street performed above expectations), we knew something even bigger was happening and then — POW! — The Avengers posted the biggest opening weekend of all-time with $207.4 million and we were off to the races.
Ted, The Dark Knight Rises, Men In Black, Snow White and the Huntsman, Then Amazing Spider-Man, Ice Age: Continental Drift, Magic Mike and Brave also were big summer hits, but the summer ended on kind of a slow note with The Campaign and The Expendables 2 somewhat underwhelming in August (though The Bourne Legacy managed a respectable August debut with $38.1 million). The early Fall also showed signs of a slump, but then Hotel Transylvania got us back on track in late Sept., the brilliant Argo had its debut in mid Oct. and then the one-two punch of Skyfall and Twilight (bolstered by Wreck-It Ralph and Flight) in November set us on a nearly two month winning streak vs. the same period in 2011. Oscar was also well-represented in the fourth quarter with Life of Pi, Silver Linings Playbook, Hitchcock and of course Zero Dark Thirty. Then came along The Hobbit with the best December debut ever and now, after a rather slow pre-x-mas weekend, The Hobbit along with Oscar contenders Les Mis and Django Unchained plus the family film favorite Parental Guidance and Tom Cruise in Jack Reacher just rocked it on Christmas Day and New Year's weekend.
All this and 2013's lineup already is looking like it could propel us to an even bigger year and perhaps the break elusive $11 billion mark for the first time.
What a way to end a record year!
[Photo Credit: The Weinstein Company]
More:
'Les Misérables' Not So Miserable: Musical Breaks Records at Christmas Box Office
Frank Ocean Wrote a Song for 'Django Unchained'? — LISTEN
Do 'Django,' 'Les Mis,' and Really Long Movies Need Intermissions? — POLL

Kim Kardashian Is Pregnant! How Kanye Broke the Surprising News