'Reel Steal' Director Shawn Levy Attached to 'Pinocchio' Prequel About Gepetto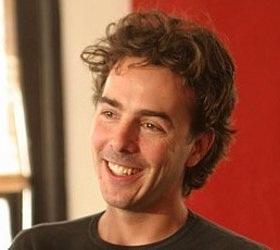 I can almost guarantee that Toy Story is a near-exact illustration of what Shawn Levy's childhood was like: his best friends were his playthings that he always sort of knew, in the back of his head, were alive. And that's what drives him to make so many movies about non-living things becoming living things. As if both Night at the Museum movies and Reel Steel weren't enough, he's now taking a stab at the original toy-come-to-life story: Pinocchio. Only, he's not really focusing on the whole Pinocchio aspect (naturally); instead, he's working on a prequel about the love life of Pinocchio's father, Gepetto. The script is titled The Three Misfortunes of Gepetto, and it is written by Michael Vukadinovich.
The newest entity in the cyclone of re-imagination that has hit Hollywood will follow the lonely puppeteer through an adventure to win the heart of a girl named Julia Moon. This name alone is a departure from the more European-sounding names of the original Disney film's characters (Pinocchio, Gepetto, Figaro, Cleo, Monstro…let's call Jiminy Cricket a tourist). A minor detail, perhaps, but should this indicate other, wider liberties taken with the story and character we know and love?
But back to the matter at hand: Levy has a truly strange fixation on this whole "things coming to life" theme that doesn't stop at the works listed. He's also attached to a Frankenstein project written by Max Landis. Hopefully this will satisfy his craving for now…if Levy gets involved with any of those rumored projects like Toy Story 4, Short Circuit reboot or Indian in the Cupboard IMAX Experience (okay, that last one I just made up), someone might have to call a good therapist.
Source: Deadline