Reese Witherspoon to Star in 'Happily Ever After,' a Disney Princess Story 10 Years Past the Magic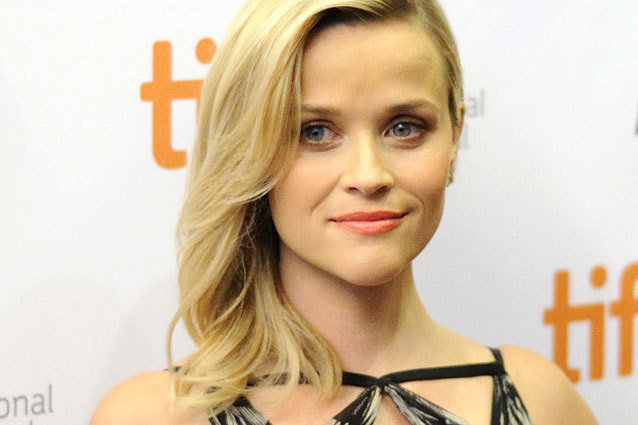 Dominic Chan/WENN
In the hands of an increasingly self-aware media, the traditional fairy tale romance has come under fire in the past couple of decades. The genre has earned a wealth of criticism that includes accusations of instilling limiting female role models and harmfully unrealistic illustrations of relationships. As such, we've seen a wave of deconstruction: subtle entries like Shrek, Ella Enchanted, and the upcoming play-to-film adaptation Into the Woods. Now, Reese Witherspoon — with a hue and bone structure that seem to be modeled after those of a fabled royal — is delivering Happily Ever After, a Disney film that looks to showcase what happens to your standard prince and the princess 10 years down the line.
A decade past being whisked off from the clutches of a dragon or a witch or whatever evil might have befallen Witherspoon's character, we find her and her husband struggling to keep their relationship afloat. But how biting do we expect this potentially interesting project to be? On the one hand, it's a Disney production, which suggests that a happy ending will indeed follow a rocky rom-com set-up. But there's hope: the premise was pitched to the studio by Nahnatchka Khan, the creator of the short-lived Don't Trust the B— in Apartment 23, a sitcom that was unapologetically acerbic and devilish.
Disney, through ABC, allowed Khan free reign over her dark sense of humor with Don't Trust the B—
(a television show that was cut down before its due), so perhaps we'll see another impressively caustic tale in Witherspoon's Happily Ever After. After all, the actress has gained quite a colorful reputation in recent months.
More:
Disney Plans a Cruella de Vil Movie
'Tomorrowland' Plot Thickens with New Details
Disney World Horror 'Escape from Tomorrow' Can't Possibly Be Real!
Follow @Michael Arbeiter
| Follow @Hollywood_com
---
From Our Partners:


A Complete History Of Twerking (1993-2013) (Vh1)


15 Stars Share Secrets of their Sex Lives (Celebuzz)