'Resident Evil' Director Teams with 'Downton Abbey' Writer (Wait, What?) for 'Pompei' Film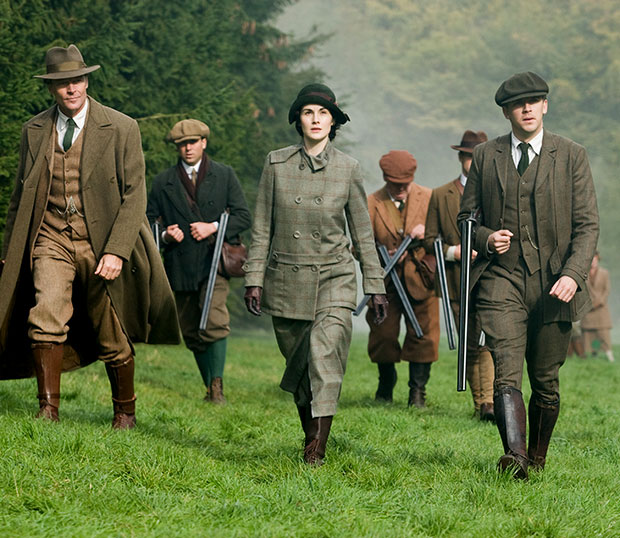 The pitch meeting might have started out like any other. One of the company's creative forces could have turned to the boardroom, pronouncing with vigor a drive to develop the most badass movie of the decade. "But I'll need your help," the energized young agent said. "Shout out the most badass things you can think of!" And they complied.
"Volcanoes!" the first replied, and thus the idea to produce Pompeii, a disaster feature about the ancient Italian city that met its end at the cruel hand of Mount Vesuvius, was born.
"Zombies!" said the next, prompting the team to hire the Resident Evil franchise director Paul W.S. Anderson to helm the movie.
"Dragons!" cried a third, inspiring the casting of Game of Thrones hero Kit Harington, who Variety reports is presently in negotiation to star, playing a shipping tycoon's slave in love with his master's daughter, ironically freed in the chaos of the central volcanic eruption.
And the final exclamation: "Early 20th Century British aristocracy!" Met initially with a befuddled silence across the room, but, thanks to the proclaimer's confidence, eventually accepted as brilliant. And so, Downton Abbey's Emmy-winning co-creator and writer Julian Fellowes was brought on to handle the final script for Pompeii. And of course the whole ordeal might not have gone exactly like this, but the end result is the same, and indelibly perplexing.
"Disaster movie" is not exactly the phrase that comes to mind when you think of Fellowes, who, along with Downton Abbey, has also spun the equally classy yarns of Gosford Park, Separate Lies, and The Young Victoria. In fact, Fellowes' most unbuttoned work to date is probably the 2010 Angelina Jolie thriller The Tourist. That's still quite a leap from what a Paul W.S. Anderson volcano adventure will likely amount to.
But maybe it isn't Fellowes who'll be compromising his sensibilities, but Anderson himself. Maybe Pompeii will take a form more reminiscent of the writer's work than of the blood-and-guts-laden zombie series for which the director is best known. What are we more likely to see — the man who brought Alice to the big screen delivering a feature film comprised of sophisticate teatime chatter, or the mastermind behind Downton thrusting himself into a "Run! It's lava!" just-for-fun flick?
[Photo Credit: PBS]
More:
Does James Franco Have the Charm for 'OZ'? — TRAILER
Sean Penn to Show Off Liam Neeson-esque Skills in 'Prone Gunman'
'The Host' Is Not Just the New 'Twilight' — TRAILER