'Resident Evil: Retribution': Not Just a Movie About Zombies! — TRAILER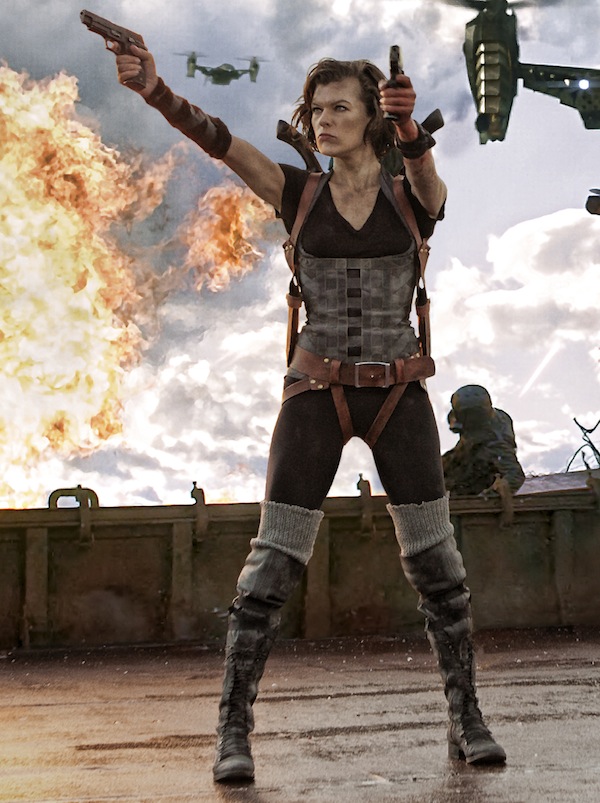 Up until fairly recently, the primary attraction of a zombie film was the zombie. Movies in the genre were sold on horror, gore, and the supernatural element involved in the existence of the undead. But with a new wave of interest in really taking a deeper look at disaster scenarios — monster outbreaks and apocalypses, and the like — the present selling point of a zombie flick is the character at the center. The hero faced with fighting swarms of brain-eaters, and his or her emotional journey. The new trailer, courtesy of Yahoo, for Resident Evil: Retribution reflects this, as it opens in the fashion of a rom-com or a family film.
You see Alice's (Milla Jovovich) life torn apart by the introduction of zombies into her world. From the first seconds of the trailer, this isn't a movie about zombies: it's a movie about people, whose conflict just so happens to coincide with the fact that there are zombies in her reality. And this is a good thing. It makes for better storytelling, thicker characters, and as a result, a more exciting zombie-filled adventure, because you care about the events more. Thanks to influence from others of this mindset (Zombieland and The Walking Dead stand out), Resident Evil: Retribution might well be the most interesting episode in the series yet.
Resident Evil: Retribution opens on September 14.
More:
Milla Jovovich Will Save Us All in New 'Resident Evil: Retribution' Posters
Michelle Rodriguez Talks Guns, Fights and Dresses on the Set of 'Resident Evil: Retribution'
New 'Resident Evil: Retribution' Trailer Might Trick You Into Buying a Smartphone