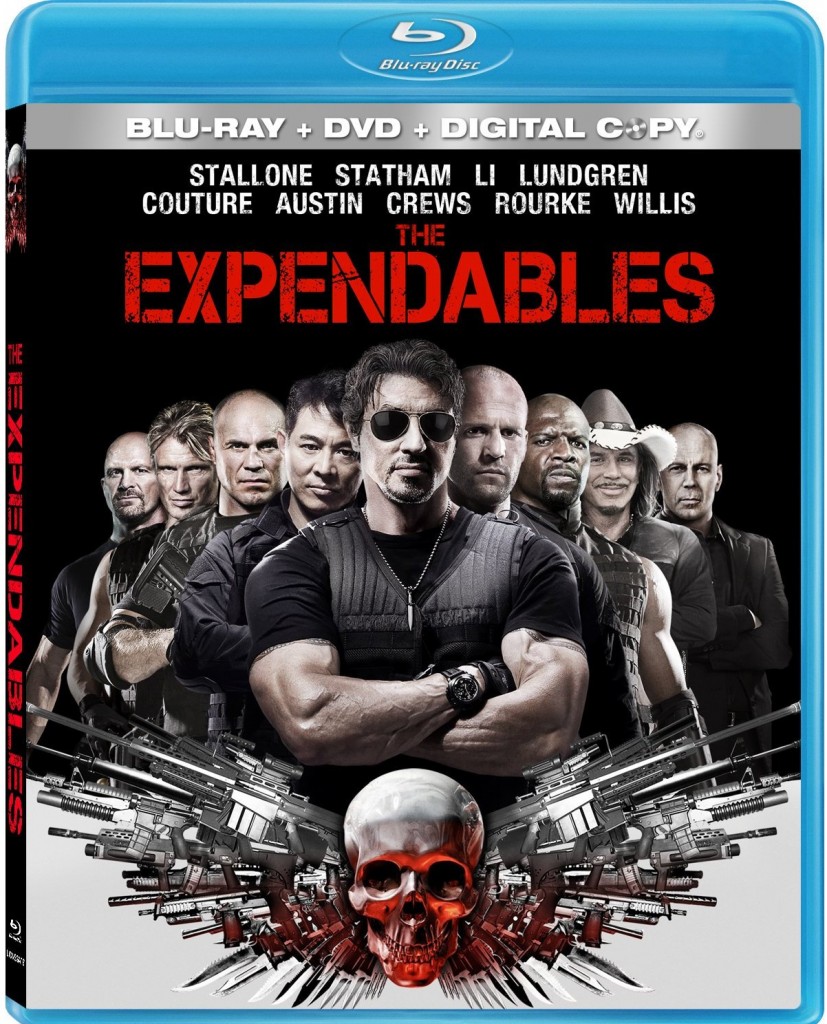 From the moment it was first announced I knew that I was going to love The Expendables. A film that features over a half-dozen action-flick all-star's has every reason to kick ass and that is exactly what Sylvester Stallone does in this macho melee: kick ass. What's it about you ask? Nothing. Like the forgettable 1980s straight-to-video action fantasies that it homage's The Expendables is sewn together by a paper-thin plot and some of the most atrocious dialogue written in recent memory but it thrives on bullets blood and biceps all of which look pristine in Lionsgate's Blu-ray release of the late summer hit.
Despite its lack of originality the film succeeds on so many levels. It is an ambitious attempt at reliving the glory days of action films before computer generated imagery was preferred over genuine explosions. This kind of adventure doesn't sell like it did 25 years ago so the fact that Stallone (who co-wrote directed and starred in the picture) was able to make the film on an $80 million budget and carry it to a worldwide box-office haul of $265 million is quite impressive. What's more impressive is the roster he's assembled. Boasting a who's who of big-screen and in-the-ring bad boys including Jason Statham Jet Li Steve Austin Eric Roberts Randy Couture Terry Crews and Dolph Lundgren (with appearances by Mickey Rourke Bruce Willis and ARNOLD SCHWARZENGGER) you can pick your favorite monster and watch them individually wipe the floor with a host of disposable henchmen. There's literally a hero for everyone.
There's also just enough bonus content to interest those who want to go just a little bit deeper into the mission. A solid making-of documentary sheds light not only on the production but on the painful journey that Stallone himself took to get the film made (he broke his back during filming but finished the job nonetheless. BAD ASS.) A separate post-production/release documentary picks up where the first leaves off completing the epic side story of The Expendables that fills the emotional/psychological void in the feature. Stallone also narrates a commentary track and makes an unprecedented appearance at the 2010 San Diego Comic Con for the Lionsgate Films panel which was filmed and put on the disc as well. That a deleted scene gag reel marketing archive and Digital Copy make this Blu-ray a perfect stocking stuffer for the man in your life.