Richard Linklater's Trilogy-Capper 'Before Midnight' Secretly Shot and Wrapped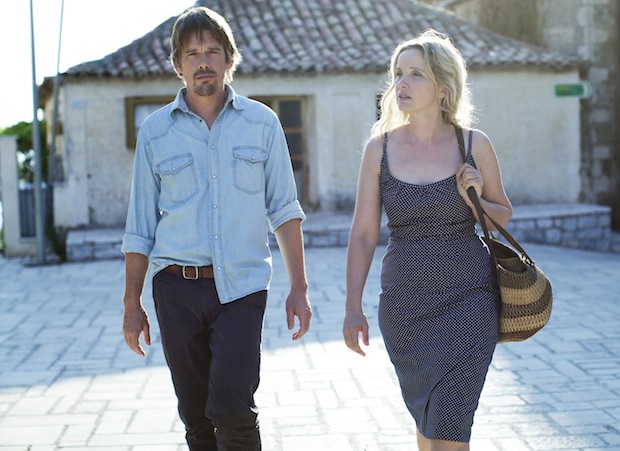 With the advent of small, high-quality cameras and rabid Internet consumption, shooting a movie under the radar is downright impossible. Spy work isn't just for the paparazzi anymore (although their snapshots still break a fair share of news); these days, everyone can weasel their way onto a set and leak photographic evidence of a production's best kept secrets.
So it's a downright cinematic miracle that director Richard Linklater (Dazed and Confused, School of Rock) has managed to finish shooting his latest movie without true confirmation that he was actually making it. Deadline reports that Linklater wrapped Before Midnight only days ago, and intends to bring the film to the Toronto Film Festival to find a distributor (no one will be seeing the film — cameras only just finished rolling). The film is the director's third film in his "Before…" series, which started in 1995 with Before Sunrise and seemingly concluded with 2004's Before Sunset. The announcement arrived paired with the first image from the film (seen above).
Few details are known on the undercover threequel, which Linklater shot in Greece with returning stars Ethan Hawke and Julie Delpy, but it's safe to assume the movie will follow the track laid by Sunrise and Sunset. In the first film, an American tourist, Jesse (Hawke), crosses paths with a French women on a train to Vienna, and the pair spends one sweeping, romantic day together. Sunset picks up nine years later, when a now-married Jesse decides to search out Celine while on the French leg of his book tour. The movie is largely conversational, with the two recalling their night together and wondering why they never found each other again. It concludes with Celine performing an original song for Jesse, inspired by their romance and clear evidence that her feelings never faded.
Where does Before Midnight go? Anywhere, really. And judging by Linklater's small scale production, the film should once again serve the intimate tale. After Toronto, we'll know how much longer we'll have to wait to see the next episode in Jesse and Celine's emotional saga.
Follow Matt Patches on Twitter @misterpatches
[Photo Credit: CREDIT]
More:
Ethan Hawke Confirms 'Before Sunrise/Sunset' Follow-Up
Ethan Hawke and Julie Delpy Teaming for Another 'Before Sunrise' Film, But Should They?
Sundance 2012: Chris Rock Goes French for Julie Delpy in '2 Days in New York'