Rihanna Will Voice The First Black, Animated Heroine Of A DreamWorks Production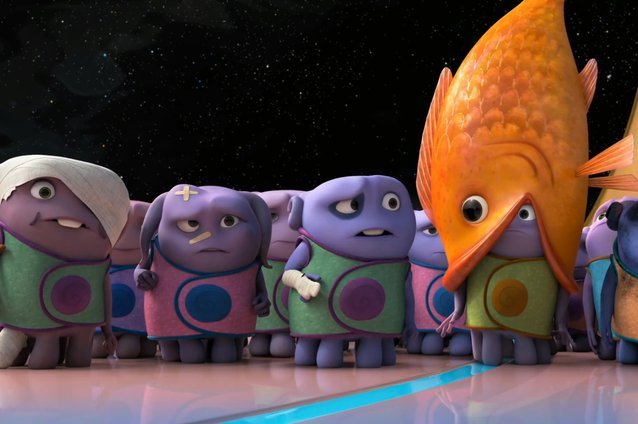 DreamWorks Animation/YouTube
A new DreamWorks Animation production is on the way, and you have a few reasons to get excited about it. First off, Rihanna is voicing the main character in Home, a little girl named Tip. Secondly, Jim Parsons is voicing another character, named J. Lo, which is particularly hilarious because the real J. Lo AKA Jennifer Lopez is also voicing a character. Although there's little media to go along with the announcement of the film, a prequel titled Almost Home has been released:
Home is a 3D animated flick that tells the story of an alien race that displaces all of the humans and takes over Earth. Tip manages to avoid getting captured, and she teams up with J. Lo (Jim Parsons), an outcast among the aliens. The movie is described as a post-apocalyptic-alien-invasion-buddy-comedy, and it sounds like a blast. But, more importantly, it marks the first time that DreamWorks is placing a black child at the forefront of a plot. Some may not see this as a big deal, but it's a significant step towards further diversifying children's movies. The importance of this process lies in the simple fact that children of color should be able to see more representations of themselves in the movies they love. Obviously, true diversification goes far beyond characters in animated movies, but it's all a part of this process.
Tip now stands alongside Disney princess Tiana (The Princess Frog) in a small group of black characters from the big names in animation studios. Hopefully, this small group will continue to grow and better reflect the biggest littlest fans of these productions.
Follow @Hollywood_com Follow @shannonmhouston