'Rise of the Guardians' Trailer: Hugh Jackman & Alec Baldwin Spread Magic (and War)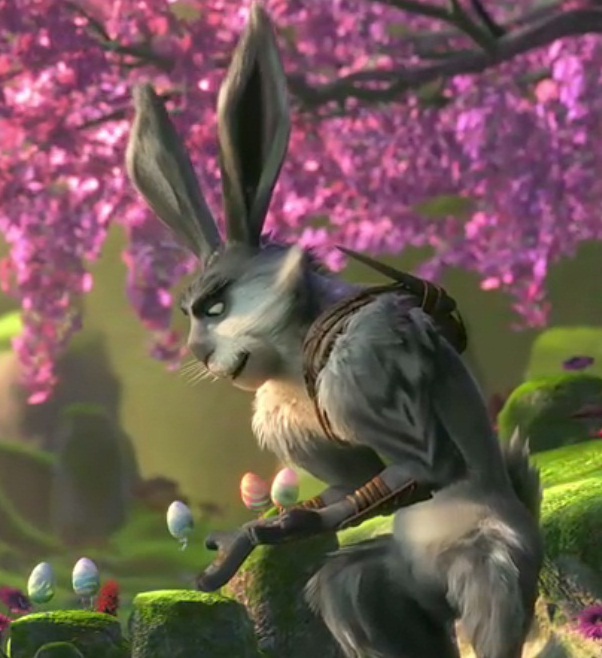 In theory, the idea of a group of iconic childhood fantasy characters — voiced by a group of iconic adulthood fantasy characters (like Hugh Jackman) — should provide for an interesting animated movie. In Rise of the Guardians, the Easter Bunny (Jackman), the Tooth Fairy (Isla Fisher), Santa Claus (Alec Baldwin) and the like take on new forms and old. At the beginning of the first trailer for Peter Ramsey's directorial debut, the characters inhibit their familiar incarnations, spreading joy and magic to children everywhere. But then things take a harsher turn.
This team of global defenders as it were turn out to be renegade action heroes, complete with super-powered sleighs, egg weaponry and an army of tiny fairies at their disposal. Their squad is pit against an original boogeyman character called Pitch (Jude Law — funny, you'd think he'd be more of a Cupid, or a Punxsutawney Phil), who is wreaking havoc on the world's youth.
Again, a band of superhero fantasy characters has potential as an idea. But from the looks of the trailer, a lot of the magic inherent in these characters looks like it might be sacrificed in favor of high-octane action-adventure, and a few of your typical adventure movie jokes. But maybe the thrill of seeing these characters, and hearing them voiced by a talented cast, will be enough to deliver an enjoyable movie.
More
Hugh Jackman, Chris Pine To Voice Rise of the Guardians
New Rise of the Guardians Poster Celebrates Childhood Stories with a New Twist