Robert Downey, Jr. Set for $50 Million from 'Avengers': Is He Essential to the Team?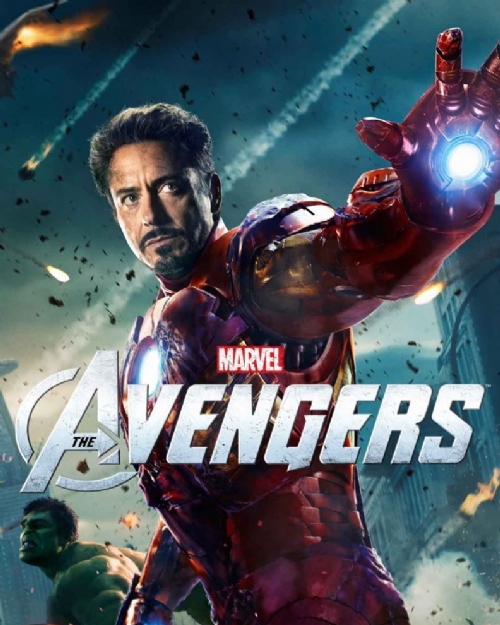 The gap between Tony Stark and Robert Downey, Jr. just got a little bit smaller.
The ultimate comeback kid has something in common with the superhero he plays besides being handsome, charming, and entertaining: A hefty paycheck. According to The Hollywood Reporter, the 47-year-old star could earn $50 million (or more!) for his work in the box office behemoth The Avengers.
The actor, who helped propel the first two Iron Man movies to reach $1.2 billion worldwide, could bring in that massive paycheck when "box office bonuses and back end compensation are factored in." It's also noted that his Avengers co-stars "will make a small fraction" of what he could haul in. While there's no denying the power of the appeal of both Iron Man and Downey, Jr., in the franchise, will Marvel and Disney have to rely on him beyond Iron Man 3 and however many inevitable follow-ups to the Avengers sequel they make?
Moreover, is that even a viable option for them? Never mind that the actor is 47, but his A-list status could push him into going back to smaller fare like Zodiac or Kiss Kiss Bang Bang. Then again, since the re-emergence of his comeback (propelled by Iron Man and Tropic Thunder), Downey Jr., has taken on a similar career route as fellow high-paid A-lister Johnny Depp: Making what "works" for him in his big-budget wheelhouse.
Of course, everything outside of Iron Man/Avengers has only done moderately well for Downey Jr. While the first Sherlock Holmes was a hit, the sequel was a critical and box office disappointment. His foray into big-budget comedy (Due Date) and drama (The Soloist) also couldn't come anywhere near his superhero stature on the big screen.
Still, looking at Depp's recent career choices should only prove to Downey Jr., that he should get out of his comfort zone from time to time. Post-Pirates Depp has all but abandoned his indie beginnings for hits that have polarized his original fan base (Alice in Wonderland) or couldn't appeal to his newfound fan base (Dark Shadows.) If Downey Jr., only does Iron Man for the next few years, will he see a similar pattern? Many who were excited for his comeback are still waiting for a pre-career revival performance like Chaplin. And after Iron Man 3 and Avengers 2, Downey could step aside and make way for another. (The Hulk finally found mass appeal thanks to Mark Ruffalo, so to suggest only Iron Man could keep this thing going forever is simply no longer true.) But perhaps at this point, the actor, and his character, is such a necessary part of the franchise, he'd be foolish to abandon it. 
With great Hollywood power comes great, well, you know …
What do you think Robert Downey, Jr. should do with his career now that he's a high-paid action star? Continue to turn out Iron Man movies or get back to his acting roots?
[Photo credit: 2012- Walt Disney Pictures- All Rights Reserved]
More:
Robert Downey, Jr.'s Son So Cute Even Iron Man Would Marvel
Avengers Assembled: Meet the Epic Cast of Heroes