Robert Pattinson and Dane DeHaan Take a Road Trip in James Dean's 'Life' Story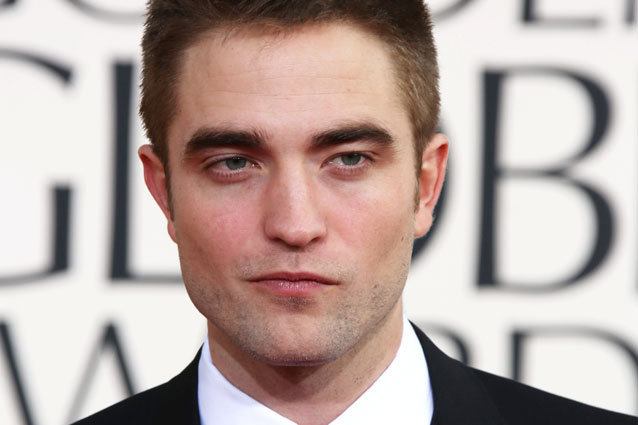 WENN
Robert Pattinson and Dane DeHaan were recently tapped to join director and photographer Anton Corbijn's new film, Life, about a pivotal LIFE Magazine interview in 1955 that sparked a road trip and friendship between photojournalist Dennis Stock and iconic American actor James Dean. Corbijn, who has a long history of collaboration with Tom Waits, makes a natural fit with the story of photographer and performer relating.
Pattinson will be playing the conservative Stock, while DeHaan will be taking on the role of troubled actor Dean. After proving himself a more than capable performer in both In Treatment and last year's breakout Chronicle, DeHaan signed on to the Sony's new Amazing Spider-Man sequel to play Harry Osborn, a role brought to life by James Franco in the early 2000s. Now, DeHaan is set to star in another role once played by Franco, who embodied Dean in a TV movie in 2001. As far as actors go, Franco's not a terrible inspiration. His résumé may be long, eclectic, and feature a few too many episodes of General Hospital, but even when he's starred in flops (and there's been a fair share of flops) he's usually doing something either new or interesting. What's next? DeHaan on spring break (4eva)? DeHaan as a Flyboy? DeHaan selling invisible art on Kickstarter? DeHaan playing himself in one of the funniest movies of summer 2023?
Let's not forget about Pattinson. First of all, it's nearly impossible to with all the speculation over the relative broken/unbrokeness of his relationship with Kristen Stewart. Second, he's expressed a desire to do something different and interesting with his post-Twilight work, and this fits right in. He's starred in one David Cronenberg film (Cosmopolis) and just finished another (A Map to the Stars). And The Rover, which should be released later this year, is a dark and gritty crime story that. Those fiercely independant choices combined with Life might finally put the Twilight sparkle to rest for good.
More:
Katy Perry Texted Kristen Stewart About Robert Pattinson
'Kill Your Darlings' Trailer
5 Actors Who Insist They're Overrated
---
From Our Partners:


A Complete History Of Twerking (1993-2013) (Vh1)


15 Stars Share Secrets of their Sex Lives (Celebuzz)