Robert Pattinson & Giant Rats Will Freak You Out in 'Cosmopolis' Trailer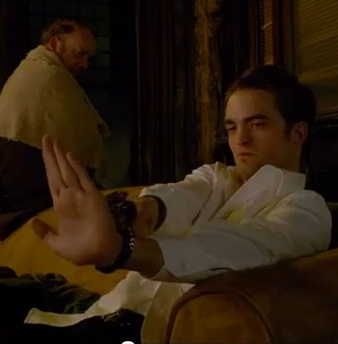 UPDATE: Check beneath the trailer for the new, broody poster for Cosmopolis.
EARLIER: 
This is a tough one to explain.
At some point while watching the first teaser trailer for David Cronenberg's upcoming thriller Cosmopolis, you're going to be hit with a question. That question might be, "Did Robert Pattinson just shoot himself?" It could be, "Is he urinating inside the car?" Or possibly even, "Is that a giant rat?" And the answer to any and all of these questions is invariably, "Yes."
But one question that will probably not be answered: "What is going on?" It's hard to say. But that only makes Cronenberg's NSFW trailer more compelling.
In the film adaptation of Don DeLillo's novel, Pattinson plays a multimillionaire in a tumultuous trek throughout New York City over the course of a single day. But even a plot that loose isn't really discernible in this strange, unbelievable engrossing trailer. For even more invigorating ambiguity, check out these images of Pattinson and costar Sarah Gadon in the movie.
You can also see Pattinson in a slightly less psychologically explosive trailer: the new teaser for Breaking Dawn Part 2.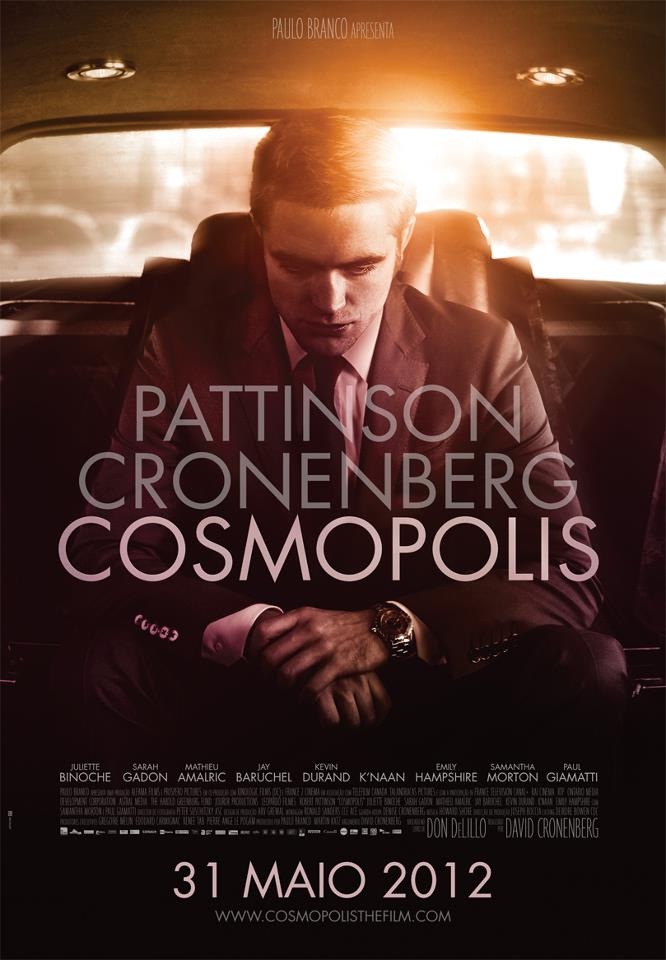 [Twitch]