Robert Pattinson's 'Bel Ami' Trailer Revealed: A Love Triangle Worthy of 'Twilight'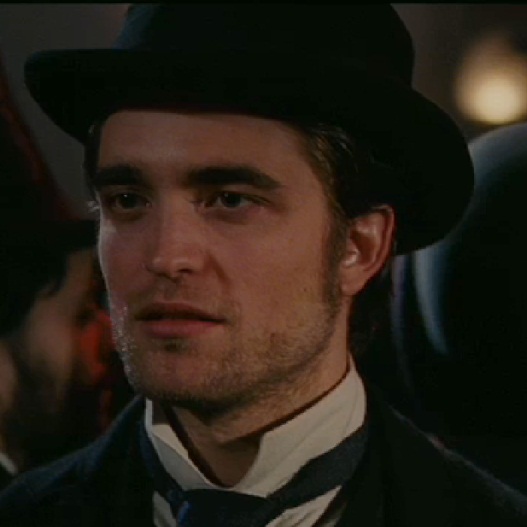 After coming to fame through a wildly successful movie franchise, some actors choose to separate themselves from their iconic roles by starring in a drastically different kind of movie. Some, on the other hand, opt to bank on their celebrated image, going for films reminiscent of their most famous work. Robert Pattinson, the jack of all trades that he is, is doing both.
Recently, the trailer for Pattinson starrer Cosmopolis was released — that mind-melting, off the wall thriller will separate Pattinson from his Twilight identity by a mile. However, Pattinson is also keeping in step with Twilight's beloved "love triangle" theme in this new movie: Bel Ami.
In the new trailer for Bel Ami, the believably irresistible Pattinson finds himself in high society France, becoming the object of desire to many, many married women. Uma Thurman, Christina Ricci, Kristen Scott Thomas. He keeps busy.
To be fair, this role does seem to have more depth than a lot of what the world has seen Pattinson do. So, if you like him in a love polygon, but you also want to see him test out his chops, Bel Ami is the movie for you. You can watch the trailer over at Apple.
More
Robert Pattinson Unleashes Seductive Fury in First Bel Ami Trailer
Robert Pattinson Is Wilder Than He Seems in Cosmopolis Pics
Breaking Dawn – Part 2 Trailer Proves Twilight Finale Could Top Them All
[Apple]