Robert Pattinson's 'Cosmopolis' Trailer To Tide 'Twilight' Fans Over — VIDEO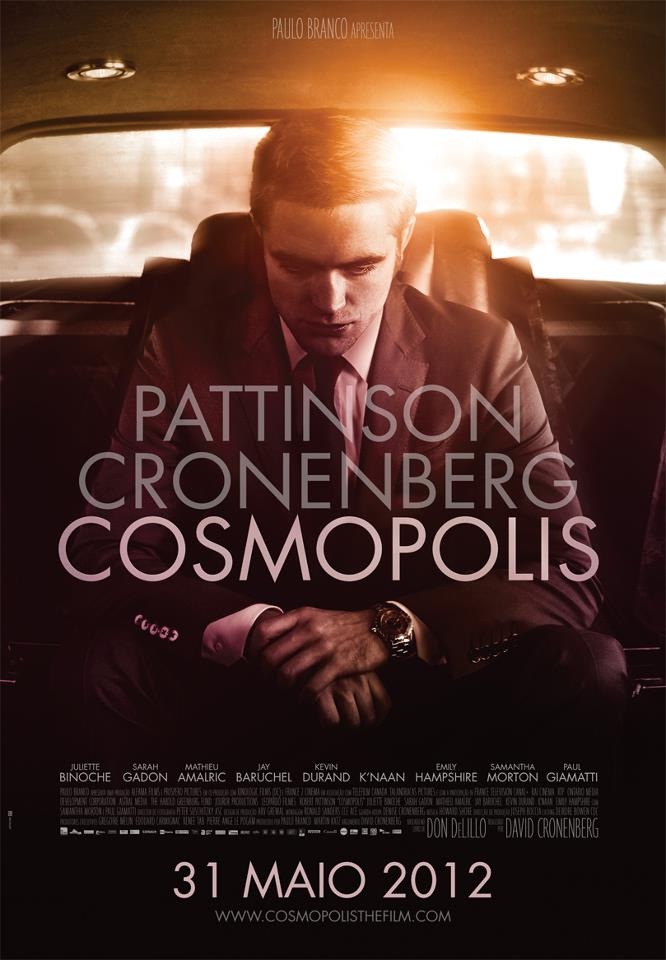 Ever since the first glimpse of Robert Pattinson's post-Twilight film Cosmopolis hit our computer screens, fans have been trying to make sense of the adaptation of Don DeLillo's novel. Complicated business dealings, hand-shooting, and New York City rats? But now that the brand new trailer for the dark drama has been released, fans can finally start to make sense of all the madness — rats and all.
The two-minute clip follows Pattinson's charming, yet troubled character, Eric Packer (a billionaire asset manager), as he cruises around Manhattan in search of a haircut, all while risking his company's fortune on a shaky bet. Naturally, trouble ensues, which puts his seemingly perfect life in jeopardy. Talk about a rough day at the office. 
Check out the trailer below for your daily dose of Robert Pattinson ogling. His Twilight days may be about over, but clearly this actor isn't planning on leaving the silver screen for quite some time. No complaints here!
Cosmopolis hits theaters in limited release on August 17.
Follow Kelly on Twitter @KellyBean0415
More:
Cosmopolis Trailer: Could a Rob Pattinson Movie Actually Be (Gasp!) Good?
Cosmopolis: Even Robert Pattinson Can Get Rejected — VIDEO
Robert Pattinson & Giant Rats Will Freak You Out in Cosmopolis Trailer