Robert Zemeckis Boards New Probably Animated Project: 'The Miraculous Journey of Edward Tulane'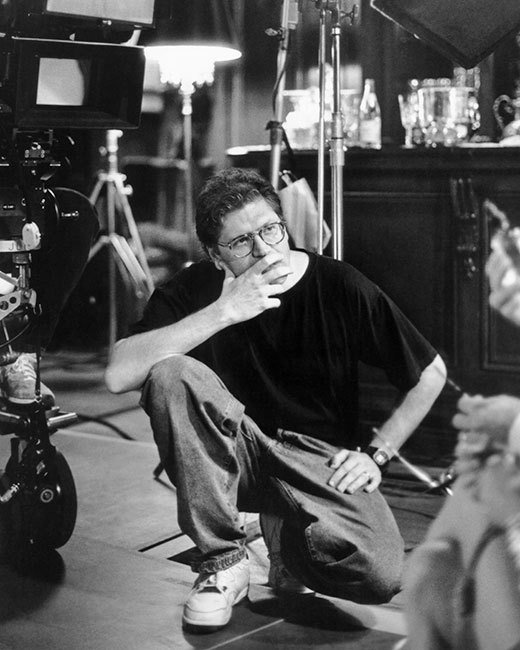 Universal via Everett Collection
Iconic director Robert Zemeckis is set to helm the film adaptation of Kate DiCamillo's popular children's novel The Miraculous Journey of Edward Tulane. The story follows a china rabbit, the titular Edward Tulane, who lives a happy but vain life under the ownership of a young girl named Abilene, until he falls overboard while her family is vacationing on the RMS Queen Mary. After spending 297 days on the ocean floor, he goes on a life-changing journey where he is owned by a fisherman's family, a hobo and his dog, and a young girl with pneumonia. The film will be produced by Wendy Finerman, who previously produced Zemeckis' biggest hit, Forrest Gump. 
Based on the plot of the novel, it's likely that Zemeckis will choose to make the film using motion capture animation, which has become somewhat of a signature for him. However, the three films he has made using motion capture — The Polar Express, Beowulf, and A Christmas Carol — all received mixed reviews, with the most common criticism being that although the films are visually stunning, the animated characters look fake onscreen and make audiences uncomfortable. This may work against Zemeckis, as like The Polar Express and A Christmas Carol, this film is aimed at children, and if they are scared by the way the characters are animated, it could keep them from seeing the film, resulting in poor box office returns. However, the technology for motion capture has improved greatly, even since A Christmas Carol's 2009 release, primarily due to its common use in video games, which means that Zemeckis and the team behind Edward Tulane might be able to fix those animation issues in order to create an experience that appeals to audiences of all ages. 
The other major criticism that Zemeckis' motion capture films have received is that the filmmaker's focus on the animated world results in a weaker storyline. The easiest way for the director to address this is by ensuring that Edward Tulane has a solid script behind it. Things already look good for him on that front, as the original, beloved novel has won a variety of awards, and Jeff Stockwell, who has previously adapted Bridge to Terabithia, is tackling the script. Although Stockwell only has one major credit to his name, the film received overwhelmingly positive reviews from critics and fans of the original novel, which is a good sign that the film adaptation of Edward Tulane will receive a similar treatment. 
Despite its issues, motion capture is probably the best way for Zemeckis to approach the project, as the story's rabbit protagonist makes it almost impossible to film entirely live-action. However, Finerman has revealed that the project is set to be "low-budget", which could impact Zemeckis' ability to use motion capture. His other option would be to mix live-action with animated characters, like he did in Who Framed Roger Rabbit?. If he does choose to channel his other rabbit protagonist, it might allow him to inject more humor into the film, which could be the thing that was missing in his other motion capture ventures. Zemeckis' biggest hits, the Back to the Future series and Forrest Gump showed that the director is adept at blending humor with heart, which would keep the story from becoming too serious to properly entertain the children its aimed at. Although The Polar Express has since become regarded as a classic holiday film, it still appeals more to adults than to children, who prefer their holiday sentiment balanced with some hijinks. Perhaps the secret to making Edward Tulane a success – and therefore rescuing Zemeckis' animated efforts from being considered misfires across the board – is a bit of the madcap energy that made Roger Rabbit such an enduring icon. 
Zemeckis himself has become a film icon, regardless of reviews or box office returns, which means that it will likely have no problem drawing interest from critics and audiences. His credits prove that he has a great deal of skill with films that center around compelling, often heartwarming characters, and so fans should expect Edward Tulane to appeal to the same parts of them that Forrest Gump did. And even though they weren't critical hits, his animated films are regarded as marking a turning point in the film industry, and have paved the way for other movies and video games to utilize the technology. All of which mean that Edward Tulane is likely to become another iconic film from the iconic director, even if everyone agrees that it's only okay.