Robin Williams to Play President Dwight Eisenhower in 'The Butler'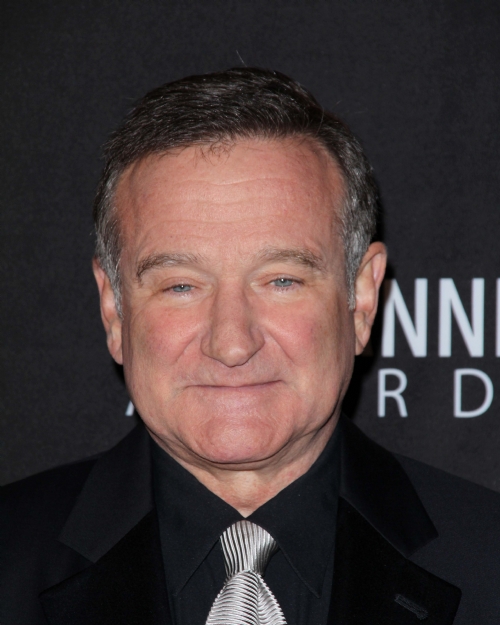 Robin Williams may seem like an unlikely candidate to play not one, but two, U.S. Presidents, but the Oscar-winning actor now has those bragging rights. Williams, who previously played President Theodore Roosevelt in the popular Night at the Museum films, will next take on the task of bringing President Dwight D. Eisenhower to the screen. 
The 61-year-old will star as the 34th President of the United States in Lee Daniel's upcoming feature The Butler. Williams joins an impressive ensemble which includes Oprah Winfrey, Vanessa Redgrave, Alan Rickman, Terrence Howard, John Cusack, Jane Fonda, and Forest Whitaker. The film follows the true story of White House employee Eugene Allen, who worked for First Families over the span of three decades. 
The Butler
's writer Danny Strong (Game Change) tells Hollywood.com
, "It's inspired by [a true story]. You're also dealing with true historical events. It's kind of a sweeping look at the Civil Rights movement from Eisenhower to Reagan. There are the Freedom Writers, the March for Selma, the sit-ins. There are a lot of true story, true life events in it." 
Williams isn't the only star to play a president this election year. Fellow (traditionally) funny man Bill Murray transforms into Franklin D. Roosevelt in this winter's Hyde Park on Hudson, while Daniel Day-Lewis will be the second actor to portray Abraham Lincoln this year (after Benjamin Walker's attempt in Abraham Lincoln: Vampire Hunter) for Steven Spielberg's wildly anticipated biopic Lincoln. 
Additional reporting by Matt Patches
[Photo credit: DailyCeleb.com] 
More: