Robocop, Goonies, Iron Giant and More Get a Makeover for Crazy 4 Cult NYC — EXCLUSIVE
Great movies get hearts pumping, tickle funny bones or open tear ducts to full blast. They make an impact people can't shake even after the theater lights come up. They spawn discussions, debate, and memories to share down the road. They last.
That staying power of cherished films has never been more beautifully realized than at Gallery 1988, a Los Angeles-based art space that houses pop culture infused creations from some of the premiere graphic wizards working today. The gallery's annual show, Crazy 4 Cult, is a treasure trove for movie-lovers, hosting tributes of all shapes and sizes inspired by popcorn movies now solidified in the public conscious. For the first time in Gallery 1988's history, Crazy 4 Cult is hitting the road and opening up shop in New York City, running the latest mounting of the exhibition from August 9 to September 1, 2012.
Hollywood.com got a taste for what's in store for lucky visitors of the show, including an exclusive piece from artist Jason Liwag, which combines the tastes of René Magritte with the cult classic Iron Giant. Check out the debut of Liwag's latest work, along with six other works that will be featured in Crazy 4 Cult NYC. For more details on the show, head over to Gallery 1988's official website.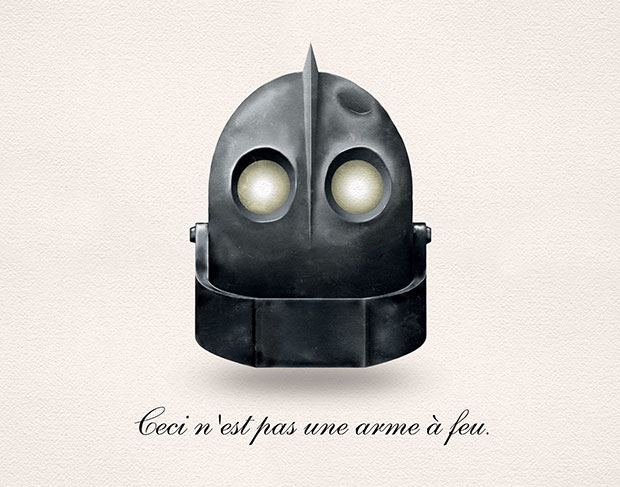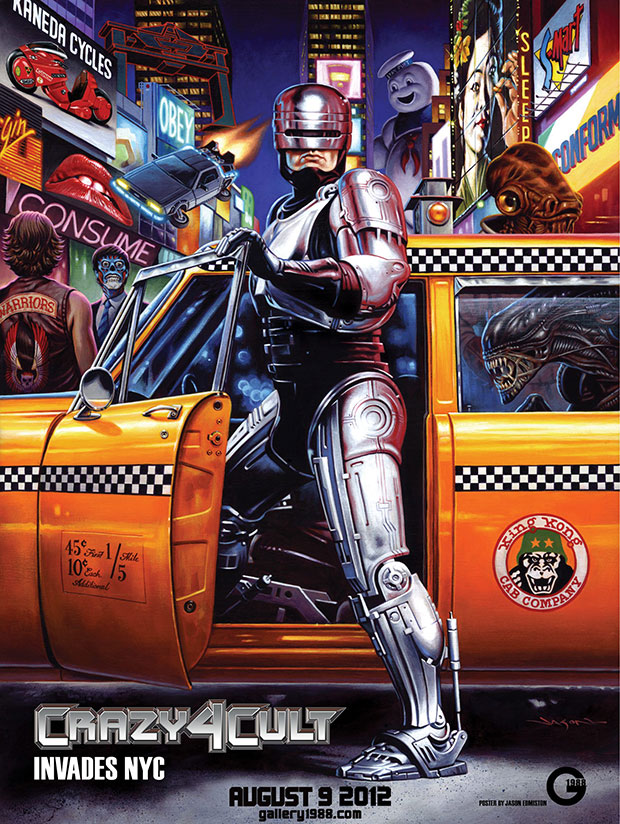 Next: