The First Biopic About Roger Ebert Will Take a Surprising Approach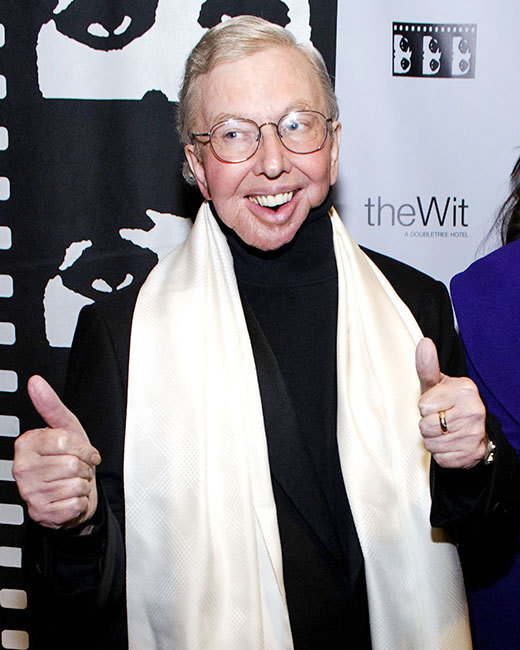 C.M. Wiggins/WENN
Roger Ebert's passing away in April marked a loss for every corner of the Hollywood world. For the critical culture most obviously, but also for writers, filmmakers, fans, and any other community even tacitly linked to the movie business.
Those devoted followers of Ebert's career beyond his work at the Chicago Sun-Times and on At the Movies will recall a 28-year-old aspiring screenwriter teaming (for the first time) with director Russ Meyer on Beyond the Valley of the Dolls, a musical romp through the NC-17 rated valleys of a sex-and-drug-infused showbiz underworld. An interesting episode for Ebert's professional story indeed, Cinemablend reports that writer/producer Christopher Cluess (MADtv) is developing a biographical feature about the making of the film.
Titled Russ and Roger Go Beyond, Cluess' script will follow the characters of Ebert and friend/collaborator Meyer as they try and ultimately succeed to get this unlikely picture made. While we aren't surprised to hear of an Ebert biopic underway, even so soon, this is hardly the first patch of the renowned critic's life that we expected Hollywood to mine for focal inspiration. Something like Gene and Roger Go to the Movies would have been a more likely exploit… and will probably find life in some form down the line. But while we anticipate most hungrily a hearty look at how Ebert helped to challenge and transform the way that people watch, talk about, and appreciate movies, we won't turn away a chance to watch a film about Ebert's younger days working on those wacky '70s films with Meyer.
Hopefully, down the road, we'll get something that really appreciates Ebert's influence.
Follow @Michael Arbeiter
| Follow @Hollywood_com
---
From Our Partners:

A Complete History Of Twerking (1993-2013) (Vh1)


15 Stars Share Secrets of their Sex Lives (Celebuzz)