Rom-Coms With No Rom or Com
Not every romantic comedy can be an Annie Hall or even a There's Something About Mary, but some, if not most, seem to be completely devoid of both romance AND comedy. In the spirit of Valentine's Day — and the amount of "Best Romantic Comedies of All Time!!" lists that have already been hashed and rehashed ad nauseam — we take a look at the rom-coms that are so lazy, they miss both of the genre's titular elements.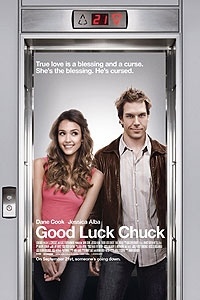 Good Luck Chuck
With Dane Cook in the lead role, it was immediately clear that this so-called romantic comedy would be very light on comedy. But Cook's failure as a comic actor pales in comparison to his inability at making movie romance believable — and let's be honest, Jessica Alba didn't help matters (nor did her insistence on being the only clothed actress in the movie). Chuck was nothing more than a gratuitously vulgar attempt at a Dane Cook vehicle, and luckily it proved that Dane Cook is not capable of operating a vehicle.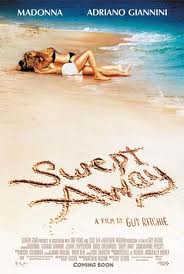 Swept Away
Only funny in how bad it is and only romantic in that director Guy Ritchie basically did a favor for his then-wife Madonna, Swept Away is probably the trough of 21st-century romantic comedies. Madonna and Adriano Giannini stumble, fumble and bumble, chemistry-free, through the romantic scenes, sex or no sex, and any bit of intended humor, satirical or broad, was clearly lost on everybody — including the movie-going public.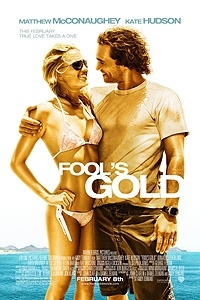 Fool's Gold
 Dismiss it as an action-adventure-thriller-comedy all you want — truth is, Fool's Gold is a rom-com at heart, aiming to capitalize on the lucrative "chemistry" displayed by Kate Hudson and Matthew McConaughey five years earlier in How to Lose a Guy in 10 Days. The results were atrocious, with no manner of physicality, be it in the pratfall or romance department, working in any fashion and McConauhudson turning in career-worst performances. Not that their A games — or 250 more cameos from McConaughey's bare chest — would've been able to salvage such a ridiculous concept, but still.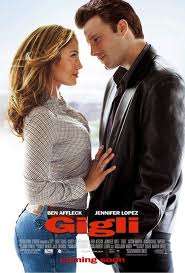 Gigli
 Their brief off-screen romance was very difficult to believe, but at least Ben Affleck and J. Lo appeared to possess some sort of opposites-attract chemistry. The same most certainly cannot be said for Gigli, THE cinematic punch line of an entire decade. To say it wasn't a straightaway romantic comedy is something of a cop-out and only true to a certain degree, as it was more so a case of director Martin Brest not knowing what he wanted the movie to be. It's safe to assume he didn't want it to be romantic or funny, either.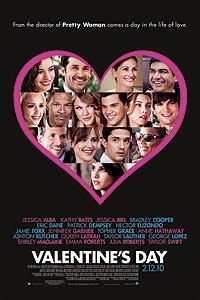 Valentine's Day
The modern-day poster child of rom-com awfulness — and How to Succeed at the Box Office Without Really Trying — Valentine's Day's A-list laundry list brought out Julia Roberts fiends (and perhaps their reluctant boyfriends) in droves. But there was scarcely, if ever, a moment of romance (or even a wholehearted attempt thereof) — or a scene at which a single non-star-struck moviegoer would chuckle. Maybe the sequel, New Year's Eve, will fare rom-commier. Kidding.
Should Be Placed on Five Years' Rom-Com Probation: Sarah Jessica Parker, Freddie Prinze Jr. (apparently Hollywood agrees!), Jennifer Aniston, Matthew McConaughey, Gerard Butler, Katherine Heigl, Ashton Kutcher, Kate Hudson and Jennifer Lopez.