Ross Announces Plans For 'Monster's Inc.' Sequel and More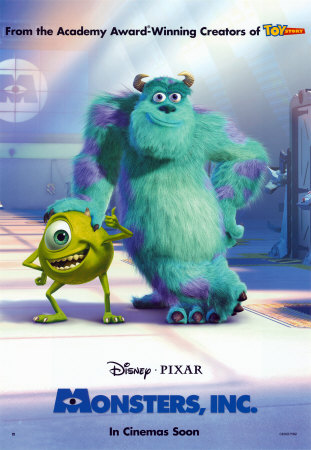 Source: The Hollywood Reporter, Screen Daily
Walt Disney Studios chairman Rich Ross unveiled the studio's upcoming slate in a wide-rangingdiscussion and presentation on Thursday. Among the announcements, Pixar's Brave has been scheduled for June 15, 2012 while a second Monsters, Inc. will bow in November 2012.Ross showed a reel highlighting upcoming titles including Jerry Bruckheimer's Prince of Persia: The Sands of Time, The Sorcerer's Apprentice, Toy Story 3, Tron: Legacy and Secretariat.
He also unveiled the first three movies he's greenlighting: Pirates of the Caribbean 4 and The Muppets in 2011 and Prom in 2012. The latter was described as "smart and authentic" a la what John Hughes used to do, says The Hollywood Reporter. The Muppets movie will introduce a new character called Walter.
Ross, now in the job at Disney for seven months, tipped his cap to the Dick Cook regime that preceded him but also embraced the studio's upcoming slate as his own, says THR.
He emphasized that the tentpole business is crucial to the Disney brand but that not everything on the slate is a four-quadrant movie.
According to Screen, Ross declined to comment on the Miramax sale but did say that until it was finalized a small team was working on marketing materials for such films as The Switch (starring Jennifer Ansiton and Jason Bateman) and Gnomeo & Juliet, the animated fantasy that will go out via Touchstone. Talks are ongoing over who will release Julie Taymor's The Tempest as well, says Screen.
http://www.hollywoodwiretap.com/?module=news&action=story&id=47577