'Ruby Sparks' Fans: Paul Dano and Zoe Kazan Will Take Your Questions LIVE on Tuesday!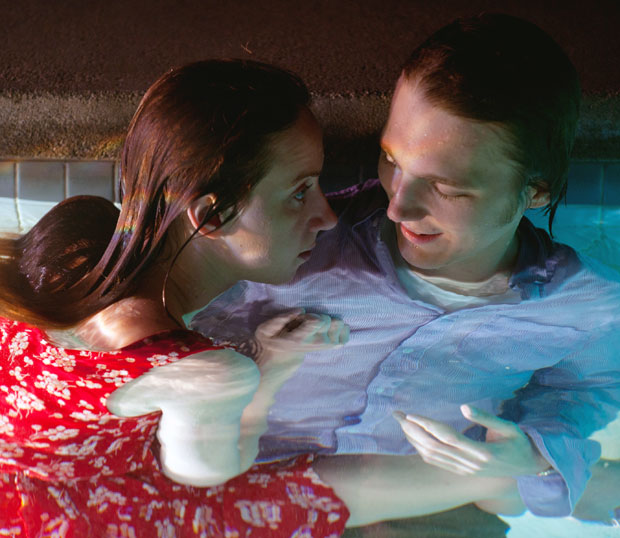 Boy makes up girl in his head. Girl magically appears. Boy likes girl. Girl likes boy. Boy ruins everything (typical). Girl magically disappears. Boy meets girl who looks like magic girl he made up in his head. Okay, so it's not your typical love story, but that's one of the many things that makes Ruby Sparks — the quirky romantic comedy/drama starring Paul Dano and writer/actress Zoe Kazan, so special. We at Hollywood.com absolutely adored the film, and we're thrilled to announce that we'll be hosting a live Q&A with Dano and Kazan Tuesday, Nov. 6 at 2 p.m. PST in honor of Ruby Sparks' Blu-ray and DVD release (which are available now through Twentieth Century Fox Home Entertainment). 
Dano and Kazan are prepped to take your questions, which will be answered live on Hollywood.com, via Ustream, at 2 p.m. PT/5 p.m. ET. In the meantime, you can post your questions here, on our Twitter page, our Facebook page, and host Shaunna Murphy's Twitter page. Be sure to use the hashtag #RubySparksLive! Get creative! 
UPDATE: We're almost set to go! Below you'll find the live stream for our chat with Paul and Zoe, so be sure to check in tomorrow at 5 p.m. ET to hear the stars answer YOUR questions!
Follow Shaunna on Twitter @HWShaunna
[PHOTO CREDIT: Merrick Morton/Fox Searchligh]
MORE:
Hollywood.com 'Ruby Sparks' Review
Exclusive 'Ruby Sparks' Poster Variants and How to Win Big Making Your Own
Summer Movie Alternatives: It's Not Just Comic Book Action Blockbusters
From Our Partners: