Rumor Had It, But Now Adele Is Officially Singing the 'Skyfall' Theme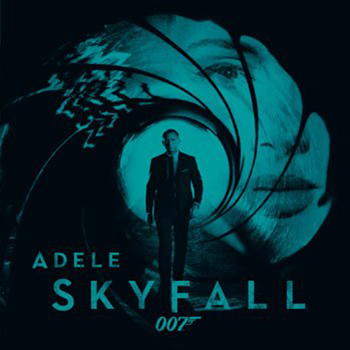 The last few James Bond movies have delivered unconventional theme songs, when you consider the history of slinky songs like "Goldfinger" and "Diamonds Are Forever." Shirley Bassey's sultry voice is probably the one most closely associated with a "classic" Bond Theme. However, more the recent techno-pop "Die Another Day," Chris Cornell's rocker anthem "You Know My Name," and finally, Jack White and Alicia Keys' "Another Way to Day" were all entertaining, and they helped bring the classic character into the modern consciousness without stripping him of his old fashioned charm. But the announcement of Adele's involvement in the newest Bond movie's title theme is a delicious notion, because her signature sound is sure to deliver us back to the past era of sexy, sultry female voices bringing us into the action. 
Adele tweeted a photo of the sheet music for the new
Skyfall
single, appropriately titled… "Skyfall" and in a swift move of confirmation, the official James Bond Twitter
spread the image
to the rest of the movie-loving world. In the image, we see Adele's signature black, pointy nails (cue the girls' chatter about how fierce she is, because well, she is) as well as the writing credits: A. Adkins and P. Epworth (Adele and Paul Epworth, who co-wrote "Rolling in the Deep" with the Grammy-winner). Basically, we've got the perfect set of circumstances for the contemporary version of a classic Bond song. Adele's raspy, full voice is sure to remind longtime fans of Bassey's alluring sound, but she's decidedly modern and decidedly Adele. 
It's a decision so perfect, it almost makes up for that
whole beer issue
.
[Photo Credit: Twitter (2)]
From Our Partners: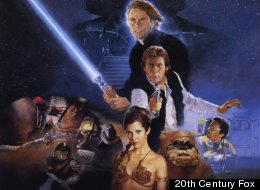 Star Wars Infographic: The Complete Luke Skywalker Story (PHOTOS)
(Moviefone)

(Moviefone)