Ryan Gosling: 'What a Nightmare It Would Be to Work with Somebody Like Me'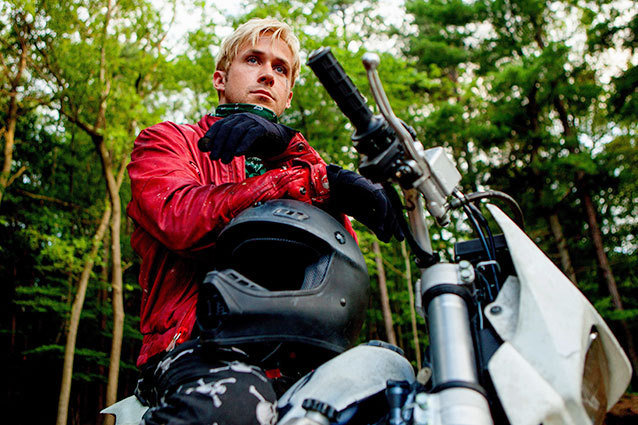 Before the cameras roll on my interview with Ryan Gosling for his new movie The Place Beyond the Pines, the It-guy and I have a back and forth that effectively breaks the ice. After introducing myself, Gosling recalls having met me before. As far as I could remember, that wasn't the case, but I joke and tell him we had and that it was "the most unforgettable interview of my life."
Gosling is shocked. "Really?" he says.
"No," I admit. "In fact, if we have met before, I can't remember it."
Meeting Ryan Gosling isn't the sort of thing one forgets, so the whole encounter was likely a case of mistaken identity. But it did loosen up Gosling, who — like most days off-set — spends his time smiling and surviving conversations with people who see him as a real life superhero and not some dude who likes to act. "This is like the Sword and the Stone," he says. Apparently, most people come through his rotating door acting fake. When someone speaks to him like a normal human being, it's revelatory.
RELATED: Ryan Gosling's 'Pines' Aims For a 'Godfather'-Style Slow Burn
That's why Gosling feels the continued impulse to collaborate with Derek Cianfrance, director of Pines. Much like their raw, spontaneous work on 2010's Blue Valentine, Gosling was once again put through the grinder to not only play his role as a blue collar bank robber, but live it. The movie shot on location in Schenectady, New York and Gosling says it was once again Cianfrance's goal to cut the young Hollywood icon down a few notches.
"He has a very unique process," Gosling says. "It's kind of hard to explain how much effort it takes to make something that feels so effortless. The filmmaking in this movie is kind of invisible. To achieve that is like the cinematic equivalent of a bank heist."
The actor says that, with Pines, Cianfrance created an environment on set where the actors were challenged to live up to the realism of the scene. "In most movies… let's say you're walking down the street," Gosling says, painting a picture of Pines' stark, gritty atmosphere. "Those are all extras and they've all been told not to bump into you. So there's no way anything unplanned is going to happen. There are no real accidents. Maybe a plane flies overhead. But even in that case, they cut. With Derek, he tries to create a situation where there are torpedoes all the time, torpedoing the scene. Stopping it from becoming what it's supposed to be."
RELATED: Nooooooo: Ryan Gosling Is Taking a Break From Acting
Gosling has a number of heavy moments in Pines, his character's quest to care for his newly discovered son through a life of crime, hitting more than a few bumps along the way. He says that when we see him breaking down, that's not really acting — not in the way we think of his roles in other movies. This is Cianfrance's experiment working. This is Gosling weeping. Someone is treating him like a real human being.
"There are never any emotional marks," he says. "There's nothing in a scene that says, 'He cries.' If that happens, it happens because it happened."
Recently, Gosling has suggested that he may be ready to take time off from acting. While that may be the case, Gosling was already planning to do just that, stepping behind the camera for his directorial debut, How to Catch a Monster. The film is described as being set against "a surreal dreamscape of a vanishing city" and putting "elements of fantasy noir, horror and suspense into a modern day fairytale" — a far cry from the realism crafted between the actor and his Pines director. Still, his second experience working with Cianfrance continues to challenge and shape Gosling's perspective.
"Every time you work with Derek, you have to put aside everything you think you know and start again," he says. He lauds the director for being able to cull a performance out of him at all. "It's only in doing it myself that I realize how much work he puts in and what a nightmare it would be to work with somebody like me."
For a glimpse at the real Ryan Gosling, check out our full video interview below:
Follow Matt Patches on Twitter @misterpatches
[Photo Credit: Focus Features]
---
You Might Also Like:


15 Oscar-Winning Nude Scenes


Young Jack Black Is Totally Unrecognizable