Ryan Gosling Looks… Different on the 'Only God Forgives' Poster 
When the posters for 2011's bloody cult darling Drive were released, fans of both the moody crime drama and its leading man Ryan Gosling went crazy for them. The '80s font! The scorpion jacket! The Goose chewing on a toothpick and looking like a bona fide head-smashing badass. Today, the poster for Only God Forgives — Gosling's latest crime drama effort with Drive's visionary director Nicolas Winding Refn — was released and it could cause a different kind of pop culture frenzy entirely.
In a daring and bold move, the folks behind Only God Forgives have opted to bloody, bruise, and beat up one of Gosling's greatest assets: his handsome mug. In the brutal Thailand-set film, which is slated for a 2013 release, the Oscar-nominated actor plays a crime boss/boxing club owner out for revenge. From the looks of things, this time around the 32-year-old star will be the one getting his head smashed in. Brace yourself: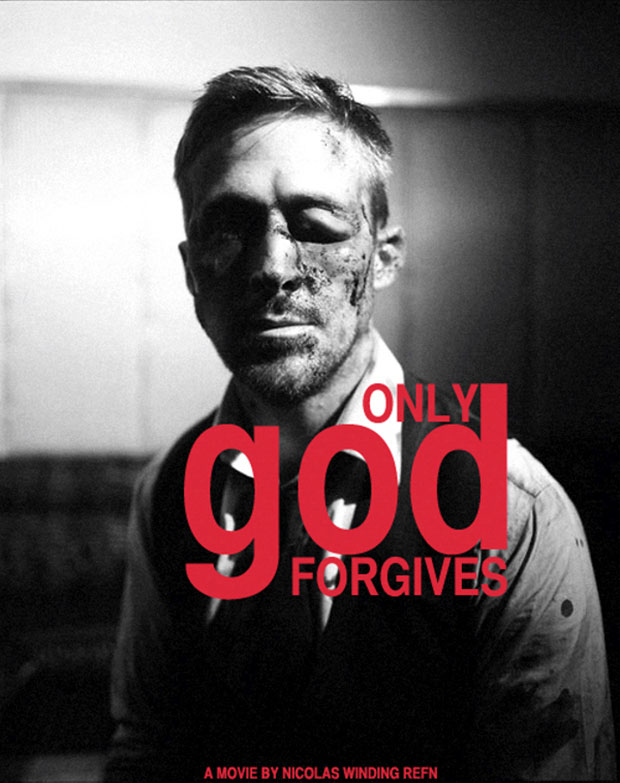 Hey girl, don't worry, it's just movie makeup. He's still as good looking as ever. See?! We hope you can forgive us.
Before Only God Forgives hits theaters, Gosling will be seen on the big screen — presumably looking slightly less banged-up — in Gangster Squad and The Place Beyond the Pines.
[Photo credit: Film District]
More:
Smear Ads 2012: Stop Liking Ryan Gosling — VIDEO
Gangster Squad: Ryan Gosling Drinks, Womanizes, and Gets Shot At — PICS
Fassbender Filming a Scene with Gosling? Internet Hangs in the Balance — PHOTO
From Our Partners:

'Twilight: Breaking Dawn 2' Scores a HUGE Win (Moviefone)

Best (and Worst!) Movie Plot Twists Ever
(Moviefone)