Ryan Guzman: The Next Channing Tatum? — EXCLUSIVE PICS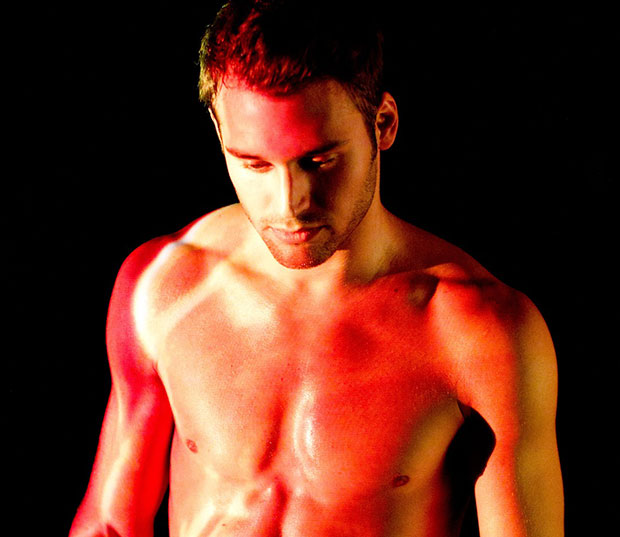 Newcomer Ryan Guzman is ready to shake, rattle, and body roll his way into the fantasies of ladies across the country with the release of Step Up Revolution on July 27. The 24-year-old martial artist-turned-actor-turned-dancer plays Sean, the lead role in the fourth installment of the Step Up franchise, which Channing Tatum (Mr. Magic Mike himself) jumpstarted in 2006. 
Following his breakout role as street dancer Tyler, Tatum stepped away from the franchise, allowing a string of young actors to step into his shoes. Robert Hoffman (Step Up 2: The Streets) and Rick Malambri (Step Up 3D) made valiant efforts, and we're still waiting for them to reach the stratosphere of hotness Tatum managed to achieve with the first film. (Our eyes are telling our fingers to cross.) And now comes Guzman. Does he have what it takes to be the next Channing Tatum? If these photos are any indication, he certainly does. Is he serious with those abs? It's just….I can't… Wha?… Stop. That bod just screams Magic Mike sequel. 
Head to our
gallery
for more photos to whet your
Step Up Revolution
appetite. 
And if that's not enough, watch the great flash mob music video set to Timbaland's "Hands in the Air" below, in which 300 dancers from 25 countries learned the moves to four dances taught by Step Up Revolution's stars and choreographers, and came together for the world's biggest virtual flashmob.
[Photo Credit: Summit]