RZA on Why His Plan to Become a Real Life Superhero Didn't Work Out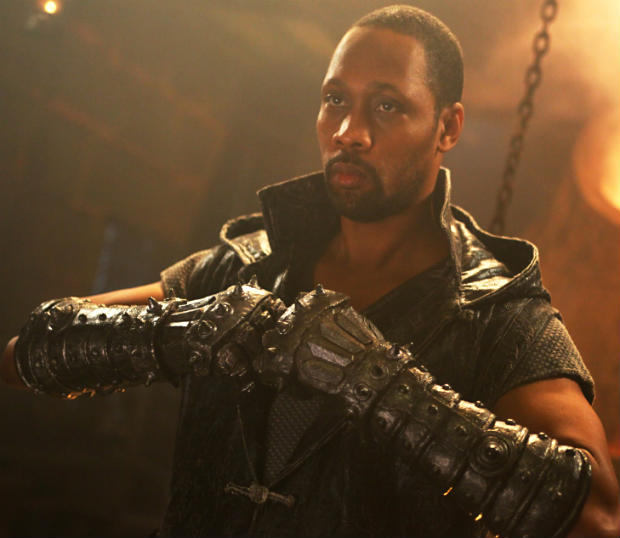 "When you feel injustice is being put upon you, you want to fight back."
RZA earned his fame from his time and work in the influential hip hop group Wu Tang Clan, but he's always worn his passion for filmmaking and big screen heroism on his shoulder. Wu Tang's debut album was Enter the Wu-Tang (36 Chambers), a direct reference to one of RZA's favorite kung fu movies. The man is an unabashed fanboy when it comes to genre films, and after years of keeping the love contained to music, he's finally breaking out with his first feature film: The Man with the Iron Fists.
The action flick — rooted in all the iconography and mythology of RZA's favorite movies — stars the rapper as the titular hero, a blacksmith-turned-warrior who enhances himself with two metallic arms, perfect for bad guy smashing. Thanks to movie magic, RZA has turned himself into the type of hero he grew up idolizing.
While The Man with the Iron Fists marks RZA's foray into directing, it's not the first time the Renaissance man has attempted to transform himself into a crime fighter. Believe it or not, RZA actually spent his hard-earned cash transforming himself into a real life superhero. To hear RZA's tale and find out what put an end to his life as a masked vigilante, check out Hollywood.com's exclusive interview:
[Photo Credit: Universal Pictures]
Follow Matt Patches on Twitter @misterpatches
More:
'The Man With The Iron Fists' Gives Us The New Legends Of Kung Fu — TRAILER
First Look at RZA & Russell Crowe's Kung Fu Movie
Which Action Movie Should You See This Fall?
From Our Partners:

Exclusive New 'Twilight: Breaking Dawn' Trailer!
(Moviefone)

(Moviefone)