Sam Raimi Wrangles A Futuristic 'Wyatt Earp'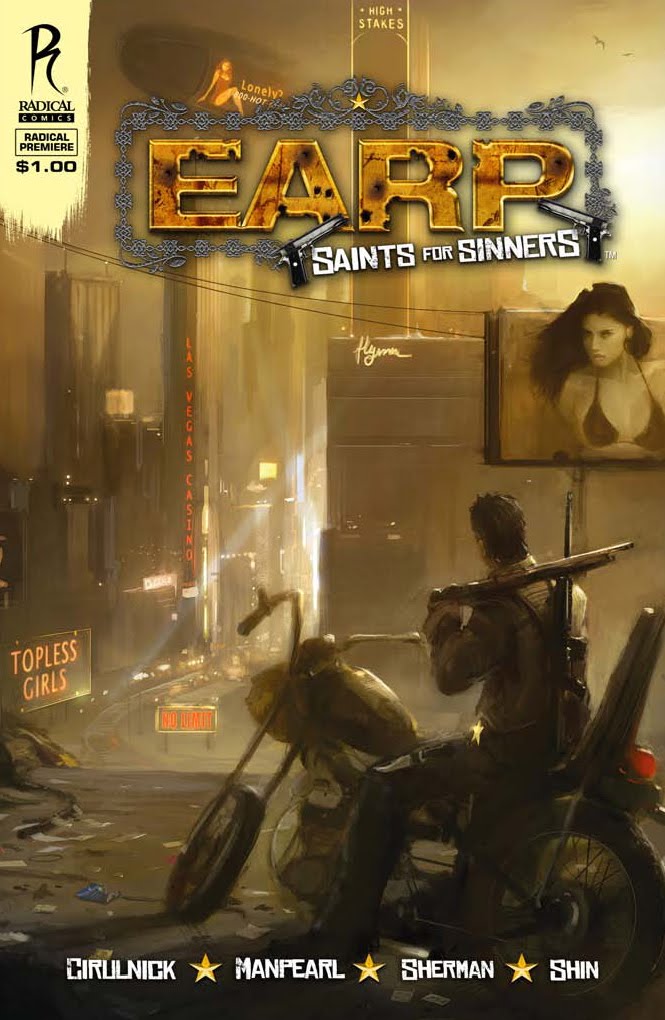 We've had space westerns, gay westerns, and whatever-the-hell-Jonah-Hex-was westerns, but I think this may be the first dystopian future western. Sam Raimi is set to direct an adaptation of the comic book Earp: Saints For Sinners, which "re-imagines" the story of famed gunslinger Wyatt Earp and brings him to a future Las Vegas.
Earp, which could use a name that sounds less like a sound effect, is being produced by Daivd Hoberman and Todd Lieberman of Mandeville films, Radical's Barry Levine, and Raimi business partner Josh Donen, for Dreamworks Studios. Matt Cirulnick, of The Slim Shady Show, is scripting. This project is one of many upcoming adaptations for Radical, who recently signed a deal with Sam Worthington's new production company.
Raimi, who is best known for his horror and Spider-Man work, has directed another western, the little-loved The Quick And The Dead. His next project will be Oz, The Great And Powerful, a reinterpretation of the Wizard of Oz with Robert Downey Jr. as the wizard himself.
While I would normally be at least vaguely enthusiastic about a comic series getting a shot at the big screen, Radical's method seems to be mainly writing comics by committee and immediately auctioning them off as film concepts before they're even released on shelves. They're creating comics to serve as a half-assed illustrated script, or as a slim pretense for a film, in hopes of tapping into fan sympathy for comics adaptations. It's the opposite of what comics adaptations are actually supposed to do, which is to tap into an established franchise with a loyal fan base. It's such a lazy, stupid method of making films that it's hard to get enthused about any of their output.