Sam Worthington Gets 'Damaged'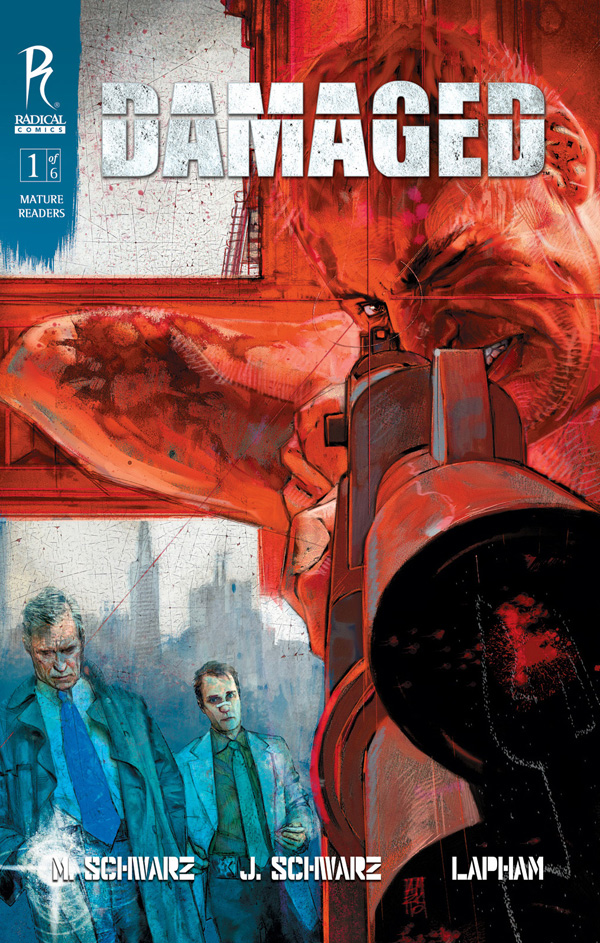 Sam Worthington is entering the exciting new world of comic books. The Avatar star's new production company, Full Clip Productions, has entered into an imprint deal with with comic book company Radical Publishing. Through this deal, Full Clip Production will develop intellectual property for Radical Publishing, some of which will be adapted for film. Worthington, along with Full Clip partner John Schwarz, will star in selected Radical films.
The first project in development under the imprint is graphic novel Damaged, which tells the story of two brothers, one cop, one criminal, who are reaching the end of their career and must train their replacements. The book was created by Full Clip partners John and Michael Schwarz and written by Eisner Award winner David Lapham. Radical Publishing president Barry Levine will produce the film adaptation along with the Schwarzs, with Worthington and Radical VP Jesse Berger executive producing. No word yet if Worthington will have a role in the film.
Worthington let his nerd flag fly when discussing the new deal. "As a lifelong fan of comics, I'm so excited to have the chance to create material which I can then personally bring to life on screen," Worthington said. Radical's Barry Levine was similarly enthusiastic: "An imprint deal of this nature is unprecedented in the industry, and we couldn't ask for better partners than Sam, Michael and John."
Besides their second Worthington collaboration, on Rick Rememder's The Last Days Of American Crime, Radical Publishing has several other movie adaptations in the works.  Radical is developing the post-apocalyptic Oblivion with Tron: Legacy director Joseph Kosinski, and working with Imagine Entertainment on dark fairy tale Legends: The Enchanted.
Source: Superhero Hype